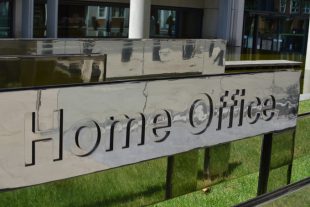 This fact sheet lays out the work the Government is undertaking to tackle violent crime.
Today (April 1 2019), the Prime Minister will host the Serious Youth Violence Summit in Downing Street, bringing together attendees from a diverse range of backgrounds including law enforcement, health, the voluntary sector and education, and young people with experience living in communities impacted by serious violence.

Ahead of the summit the Home Secretary, Sajid Javid, launched a consultation on a new legal duty to ensure

public bodies, including hospitals, raise concerns about children at risk of becoming involved in knife crime.
The Government also announced it is empowering more officers to authorise enhanced stop and search powers as part of continued action to tackle knife crime. The Home Secretary is making it simpler for police to use Section 60 of the Criminal Justice and Public Order Act. This empowers officers to stop and search anyone in a designated area without needing reasonable grounds for suspicion if serious violence is anticipated.
Last month, the Government announced £100m funding to support areas most affected by serious violence, boosting policing capacity and enabling the creation of new multi-agency Violence Reduction Units. Alongside support for the police, the Home Office continues to focus on early intervention as a key to securing sustainable reductions in serious violence.  It recently appointed the charitable foundation Impetus to manage its £200million Youth Endowment Fund, as a major part of ensuring that more young people are not sucked into a life of crime and violence.
Last month the Home Secretary also chaired the second Chief Constables' roundtable, aimed at sharing experience and policing strategies for tackling violent crime. The group represents police forces from across the country, particularly areas most impacted by knife crime.
The Serious Violence Taskforce, chaired by the Home Secretary, meets regularly to oversee and drive delivery of the Serious Violence Strategy. The Taskforce brings together Ministers, Members of Parliament, the Metropolitan Police Commissioner, the London Mayor, senior police leaders and public sector and voluntary sector chief executives.
The strategy, published last April, puts greater focus on steering young people away from a life of crime, while continuing to promote a strong law enforcement response.
The strategy sets out an ambitious programme of work with 61 commitments for further action. This includes the £22m Early Intervention Youth Fund through which we have already provided £17.7m funding for 29 projects endorsed by Police and Crime Commissioners.
The strategy also includes a new £3.6m NPCC/NCA led National County Lines Coordination Centre which launched on 21 September 2018.
We recognise the demands facing the police and have responded with a settlement that represents the biggest increase in police funding since 2010. The settlement proposes a funding increase of up to £970 million in 2019/20, including money raised through council tax. This extra funding will enable forces to recruit more officers, better respond to reports of crime, and tackle serious and organised crime, while also meeting the financial pressures they face.
The Offensive Weapons Bill, currently before Parliament, will introduce new offences to help tackle knife crime and violent attacks using acids and other corrosive substances. This includes a new offence of possessing acid and corrosive substances in a public place without good reason; preventing the sale, both in-store and online, to persons under 18 of those substances that are found to be of most harm and commonly used in acid attacks; and to stop the delivery of both bladed products, such as knives, and acid to people's homes when bought online.
The Offensive Weapons Bill also introduced Knife Crime Prevention Orders which will prevent vulnerable young people from routinely carrying a knife and getting involved in knife crime. The aim of the Orders is preventative, and being on an Order will not result in a criminal record.
We are supporting 68 local projects through the £1.5m anti-knife crime Community Fund and announced a new £1.4m police social media hub to tackle online violence. Meanwhile a major media campaign, #knife free, targets teenagers to set out the risks of carrying a knife based on real life stories.
We supported a multi-agency approach to tackle crimes that involve the use of motorcycles, mopeds or scooters and we are taking a similar multi-agency approach to tackle vehicle theft. Through the Vehicle Theft Taskforce, we are bringing the police, industry and others together to see what more can be done to take real, effective and preventive action. The Home Secretary chaired the first meeting of the Taskforce on 15 January and we are confident that it will significantly strengthen the response to vehicle theft.
We have invested over £333m through the Police Transformation Fund in 110 projects to deliver against the aims of the Policing Vision 2025. The PTF continues to invest in major national programmes that deliver technology change at scale; increase capability, including to tackle Serious and Organised Crime; further progress workforce reform; and support more coordinated working arrangements both within policing and with other partners. This has included transforming the police approach to child sexual exploitation to protect vulnerable children.
We have published our draft Domestic Abuse Bill and package of non-legislative action which will protect and support victims, recognise the life-long impact domestic abuse can have on children and introduce a Domestic Abuse Commissioner to hold agencies to account. We have pledged £100 million in dedicated funding until 2020 to tackle violence against women and girls.
In July 2017, we published the Drug Strategy, which brings together police, health, community and global partners to tackle the illicit drug trade, protect the most vulnerable and help those with a drug dependency to recover and turn their lives around.
An independent review of drug misuse, led by Professor Dame Carol Black, will seek to ensure that law enforcement agencies and policy are targeting and preventing the drug-related causes of violent crime effectively.