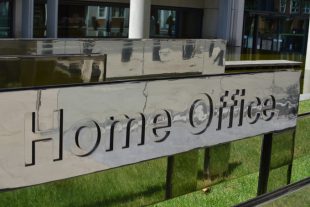 Today's Home Office in the media blog focuses on coverage of knife crime.
Knife crime
Broadcast media and the papers continue to be dominated by news increases in fatal knife attacks, with the Telegraph, i, Mail, Express, Metro and Mirror splashing on the story.
The knife crime "surge" features heavily in the morning broadcast headlines, with BBC Breakfast leading on calls for the Government to regain control of the situation. Sky Sunrise and Good Morning Britain also lead on knife crime.
The i reports that the Home Secretary has called an "emergency knife crime summit" with police chiefs, referencing a knife crime roundtable scheduled for Wednesday.
Home Secretary Sajid Javid said:
Young people are being murdered across the country and it can't go on.

We're taking action on many fronts and I'll be meeting police chiefs this week to hear what more can be done.

It is vital that we unite to stop this senseless violence.
There is also a factsheet on the Home Office blog on what the Government is doing to tackle violent crime and support the police with new powers and funding.