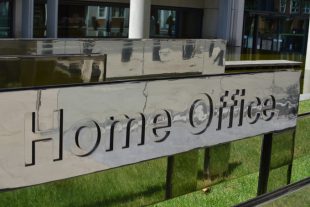 Today's Home Office story focuses on coverage of an increase in funding for police to tackle knife crime.
Increased police funding to tackle knife crime
There is widespread coverage of news that £100 million will be made available to police over the next year in the fight against knife crime.
The Guardian, Mail, Express, Metro, Times and Telegraph cover the announcement, made by the Chancellor during yesterday's Spring Statement.
All papers carried news that forces from South Yorkshire, London, West Yorkshire, Merseyside, Manchester, South Wales and West Midlands would receive funding to tackle knife crime in "hotspots".
The Times adds that the Home Secretary will work with police before the next Spending Review to prioritise resources, including "newly funded manpower".
Speaking to BBC London this morning, Policing Minister Nick Hurd welcomed the increase in funding and reiterated that the money would be used to target areas particularly affected by knife crime.
Home Secretary, Sajid Javid, said:
I am deeply concerned by the rising levels of knife crime that is devastating communities and robbing young people of their lives and futures.

I've been doing everything in my power to ensure we have the strongest possible response in place, but tackling this requires action on many fronts.

Law enforcement plays a key role - and it is clear from speaking to police leaders in recent weeks that they need an immediate increase in resources.

I've listened to their concerns and this £100m – including £80m new funding from the Treasury - will allow them to swiftly crack-down on knife crime on the areas of the country where it is most rife.

This is on top of the £970m of additional money that policing is already due to receive from April from the Government and Council Tax.