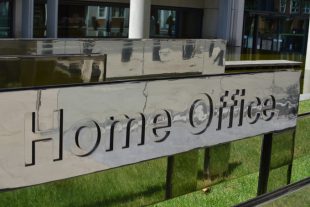 Today's Home Office stories focus on the Christchurch mosque attacks and a report by the Forensic Science regulator.
Christchurch mosque shootings
News coverage is dominated by the gun attack on two mosque in Christchurch, New Zealand. Authorities say 49 people lost their lives in the attacks.
New Zealand's Prime Minister Jacinda Arden this morning described the massacre as a terrorist attack. Local authorities said three men and one woman had been taken into custody.
The Home Secretary tweeted the following message after the tragic events.
Forensic Science Regulator report
Criminal cases are being abandoned because digital evidence is not available to bring or continue prosecutions, the Times and Telegraph report.
Both papers quote the findings of the Forensic Science Regulator, whose Annual Report said forensic units no longer have the resources to deliver services to the required standards.
Another problem is that police are often overwhelmed with the sheer amount of data on digital devices, the Telegraph adds. It claims that up to 30,000 A4 pages' worth of data can be stored on one mobile phone.
A Home Office spokesperson said:
We welcome the Regulator's Annual Report and her findings that dozens of police forces are making improvements across various areas of forensic science.

However we recognise there is more to do, which is why the Home Office has commissioned a joint review with police on the provision of forensic science services.

The Government remain committed to giving the Regulator statutory powers as soon as Parliamentary time allows.