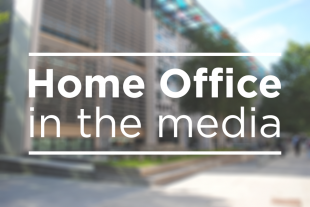 Today's leading stories include Serco lock-change notices and Julian Assange
Serco lock-change notices
The Guardian reports that hundreds of asylum seekers in Glasgow are facing fresh threats of eviction after Serco has announced it is re-starting its controversial lock-change policy.
According to the paper, Serco first announced plans in July to evict 300 asylum seekers who have been told they cannot stay in the UK, but put plans on hold following criticism.
A Home Office spokesperson said:
The Home Office takes the wellbeing of asylum seekers and the local communities in which they live extremely seriously.

We have and will continue to work closely with local authorities and partners to ensure that those who have no right to be in the UK leave their accommodation in a safe and secure way.

We have been working with Glasgow City Council and other partners to ensure those at risk of potential eviction have the necessary advice on their options.
Julian Assange
Speaking on the Today programme this morning, the Home Secretary announced that he has now signed and certified the extradition request received from the USA for Julian Assange.
For more information please read our extradition factsheet here.