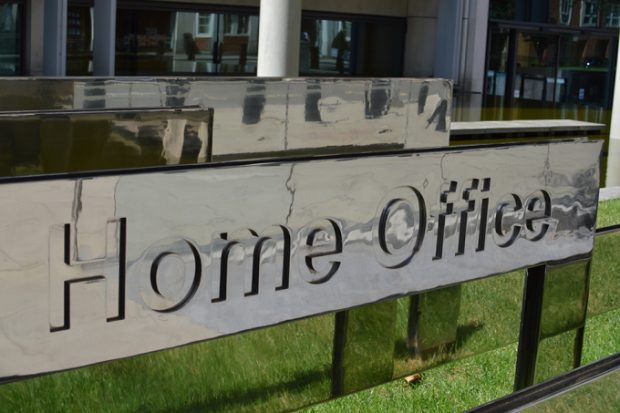 Today's leading stories include stories on the National Audit Office Serious Organised Crime report and reports of homeless people being forced into slavery by traffickers.
National Audit Office Serious Organised Crime report
There is widespread coverage of a report by the National Audit Office (NAO) on Serious and Organised Crime in the UK.
The Telegraph says the report reveals that serious and organised crime is at record levels and that 4,500 organised crime groups now operate in the UK, at an estimated cost to the economy of £37 billion.
The Times reports that the NAO has revealed a 36 percent increase in modern slavery and human trafficking victims from 2017 to 2018, and that sex crimes against children have risen by nearly 10 percent in a year. The paper says that attempts to tackle threats like child sexual exploitation, modern slavery, human trafficking and cyber crime are being hampered by bureaucracy.
A Home Office spokesperson said:
The Government is committed to tackling serious and organised crime and our Strategy sets out how we will mobilise the full force of the state to target and disrupt it.

As criminals' use of technology evolves so must our response.

We continue to invest in the right capabilities and tools in law enforcement, across Government and in partnership with the private sector.

We are grateful to the National Audit Office for their report, and will carefully consider their recommendations, along with those from the Public Accounts Committee.
Homeless people forced into slavery
The Independent says that a report by charity Unseen reveals hundreds of rough sleepers are being identified as suspected modern slavery victims. It says that this group made up 7 per cent of all cases reported to the charity's helpline between October 2016 and April 2019.
According to the article, homeless charities say they have seen numerous cases of abusers entering food kitchens or even posing as rough sleepers in order to recruit vulnerable people into exploitative work.
A Government spokesperson said:
Modern slavery is an abhorrent crime which has a devastating impact on the lives of its victims.

We are committed to eradicating modern slavery in all its forms and supporting victims into accommodation where necessary, where they can rebuild their lives.

Our world-leading Modern Slavery Act has led to thousands of victims being protected and hundreds of convictions. We are constantly looking to improve the support on offer to victims of modern slavery."