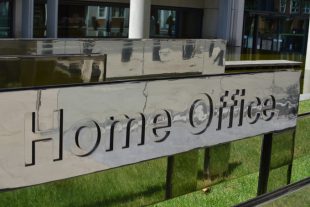 Today's leading stories include stories on Prevent and free speech at universities, TOEIC students and cheating accusations, and transgender hate crime.
Prevent and free speech at universities
The Guardian and Independent report that the Higher Education Policy Institute (HEPI) has warned that "the biggest threat to free speech at universities" is the Government's Prevent strategy, rather than media caricatures of "snowflake" students.
According to Corey Stoughton, the author of the HEPI report and Liberty's director of advocacy, Prevent's tactics of monitoring campus activism had a "chilling effect" on black and Muslim students, provoking self-censorship for fear of being labelled extremists.
A Government spokesperson said:
The Government fully supports free speech on campus, which is evidenced by our collaboration with the Equality and Human Rights Commission to develop new guidance that protects this right for students. It is incorrect to suggest otherwise.

We have been clear that freedom of speech should be upheld at every opportunity and it is vital to the independence and innovation that embodies the higher education sector. No university should ever feel like they have to stop a debate simply because there are people who disagree with it.

Prevent is a vital part of our counter-terrorism work which safeguards vulnerable people from being drawn into terrorism. The universities regulator recently found no cause for concerns on how institutions balance their free speech responsibilities and the Prevent duty.
TOEIC students and cheating accusations
The Independent reports that dozens of foreign students are calling on the Home Secretary to "put right" a Home Office decision to accuse them and many others of cheating in the Test of English for International Communication (TOEIC) with no right of appeal.
The paper notes that almost 34,000 students were accused of cheating in an English language test in 2015. They were told their studies had been terminated, they had no right to stay in the UK and had no proper right to challenge the decision.
A Home Office spokesperson said:
As the National Audit Office have highlighted, the Tier 4 system was subject to widespread abuse in 2014 and almost all those involved in the cheating were linked to private colleges which the Home Office already had significant concerns about.

The report is clear on the scale and organised nature of the abuse, which is demonstrated by the fact that 25 people who facilitated this fraud have received criminal convictions.

The Home Secretary is considering the findings of the NAO report. He will then make a statement to Parliament.
Transgender hate crime
BBC Breakfast carries a short package reporting an increase in hate crime against transgender individuals.
Reporting on a freedom of information request which contains responses from 36 police forces in England, Scotland and Wales, the BBC says there's been an 84% increase in incidents of transgender hate crime recorded by officers over the past year.
The police say this is because people are feeling more confident to report the crimes.
A Home Office spokesperson said:
Abuse or violence directed at someone on the basis of their transgender identity is never acceptable.

That's why we are committed to tackling hate crime in all its forms, including abuse targeted at transgender people, through the Government's Hate Crime Action Plan.

We work closely with stakeholders to tackle hate crime, including funding community-led projects aimed at tackling homophobic, biphobic and transphobic hate crime.