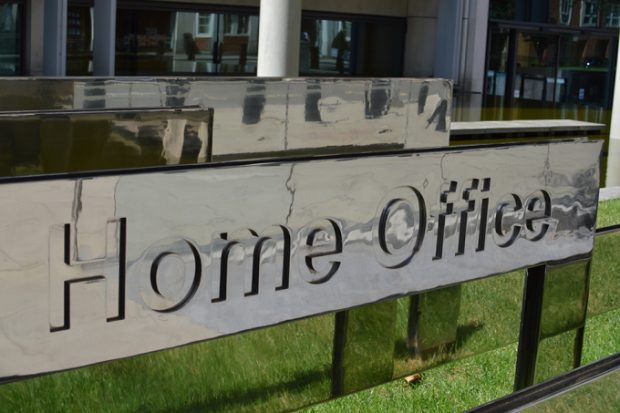 Today's leading stories include coverage of technological innovations to help the police, the Anthony Grainger Inquest and drill music.
New technological innovations help the police
BBC Breakfast ran a package this morning on new technology to tackle online child abuse being trialled by police in conjunction with the Home Office. The package explained that with so many devices containing large amounts of data, new techniques are being brought in to speed up investigations.
The Sun reported that a new "game-changing" technology can automatically identify 2,000 sickening child abuse images every hour.
ITV reported that Simon Bailey, the national lead for child protection, has welcomed the announcement that new technology is to be introduced saying "this will mean they can catch more offenders."
In addition, the Today Programme, BBC Breakfast and BBC online have reported that the Home Secretary has given his backing to the police in their trials of facial recognition cameras. Coverage notes that the surveillance software, which is designed to help spot suspects in public spaces, has been trialled by several forces, including the Metropolitan Police. However, civil liberties campaigners such as Liberty have criticised the technology.
Policing Minister Nick Hurd said:
We are all indebted to police officers who work tirelessly to disrupt the perpetrators of online child sexual exploitation and help keep children safe.

This new technology will reduce the horrific burden on the officers who have to repeatedly view and categorise the same disturbing images.

Not only will it allow us to identify and safeguard more children, it will undoubtedly help protect the wellbeing of the police who carry out this distressing work.

This Government will continue to make sure police have all the powers and tools they need to fight child sexual abuse and to bring offenders to justice.
Anthony Grainger Inquiry
The Guardian, Independent, Mail, Telegraph, Sun, Mirror, Times and Today programme all report on the news that a public inquiry has concluded that Greater Manchester Police were to blame for the fatal shooting of Anthony Grainger.
A Home Office spokesperson said:
In 2016 the then Home Secretary ordered an Inquiry to investigate the death of Anthony Grainger in order to determine how and in what circumstances he came by his death and to provide answers for his family.

We would like to thank Judge Teague for his work on the Inquiry over the last three years. The Home Office will now consider his full report, review any recommendations made and produce a formal response in due course.

Our thoughts and sympathies remain with Mr Grainger's family who have lost a loved one.
Drill music
The Telegraph reports that "drill rap" videos will remain on YouTube's platform despite fears that they encourage youth violence and knife crime.
The article highlights that police say drill music videos inciting violence have risen sharply since 2015, just as knife crime has soared.
The article carries comments by Sarah Jones, chairman of the All-Party Parliamentary Group on Knife Crime, saying that "while children continue to die on our streets, we all have a responsibility to do more - that includes YouTube". She called for new criminal behaviour orders to ban anyone convicted of knife crime from using social media.
Lines to take: Press Office worked to clear and issue the below lines.
A Home Office spokesperson said:
The Government is determined to end the cycle of violence, which is having such a devastating impact on our young people and communities.

It is an offence to incite, assist or encourage violence online and we are clear that internet companies must go further and faster to tackle illegal content online.

We will continue to work with the police to support proactive action to address and take action against illegal material hosted and offences perpetrated on the internet.

The Home Secretary also announced funding for a new social media hub that allows police to tackle gang related activity on social media.