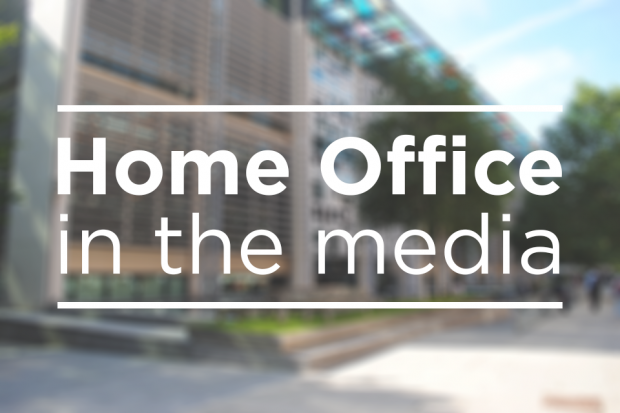 Today's leading stories include reports that agency staff will be employed at the border in the event of a no-deal Brexit, that Durham Police will offer Tasers to all its officers and concerns around contracts for accommodation of asylum seekers in the north east of England.
Border Force agency staff
The Guardian reports that agency workers will take over tasks from Border Force guards for the first time in the event of a no-deal Brexit.
The paper says that Border Force staff in Dover have, in recent weeks, held a series of meetings with managers and Home Office officials. They report that staff have been told that dozens of agency workers will be used to help in the "facilitation of the movement of goods" away from port terminals if the UK leaves without a deal.
A Home Office Spokesperson said:
As part of Border Force's preparations, more than 5,500 officers have already received bespoke training to ensure that we are ready for when we leave the EU on 31 October.

Border Force is also recruiting up to 1,000 new staff to help maintain security and support flows at the border, including some contingency and agency staff.

Resource and staffing requirements are continually reviewed, and we deploy resources flexibly as and when they are required. We will always ensure we have the resources and workforce we need to keep our border secure.
Police force to give Tasers to all officers
The Express, Times, Sun and Mail report that Durham police yesterday became the second force to announce that they would give Tasers to all its officers.
The Express reports that a decision was made by the force to arm the 330 officers who work on the frontline with the devices after a string of assaults on officers.
A Home Office spokesperson said:
The Government has announced the recruitment of 20,000 additional police officers over the next three years, and we are working to ensure forces have the resources, tools and powers they need to keep people safe.

Taser is an important tactical option for officers facing violent situations, and it is for Chief Officers to determine the number of devices and specially trained officers they need.
Asylum seeker accommodation
The Today programme reports that the Home Office has warned that some asylum seekers in the north east of England may have to move when contracts to house them expire at the end of this month.
According to the report, earlier this year the Home Office awarded new contracts to house people applying for asylum in the UK. Care provider Mears won three contracts, including in the north east of England. Mears has not yet agreed a deal to use existing accommodation, raising concerns some claimants could be forced to leave when the new contracts start.
A Home Office spokesperson said:
The Home Office has worked over the last few years to put in place contracts that will replace and enhance these services. Under procurement regulations it was not possible to extend the G4S contract and nor was it necessary.

Our priority is to make sure there is as little disruption to those in asylum accommodation as possible and that is why we are working closely with Mears and G4S to ensure a smooth transition.