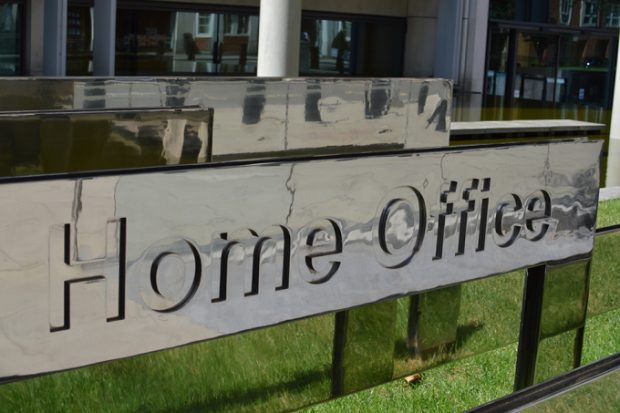 Today's top media stories include an investigation into the sales of knives to children, rape conviction figures and recommendations on tackling non-violent hate groups.
Knives sold to children
A Trading Standards investigation found that retailers are continuing to sell knives to children, the Mail, Independent, Express, Guardian, Times, Telegraph and Sun report.
The story was also carried prominently on the ITV, BBC and Sky bulletins this morning, with the Today programme reporting that Tesco and Asda have since updated their checks following the investigation and further restricted sales.
The coverage states that knives were sold to under 18s in 344 out of 2,200 tests carried out across England and Wales.
Separately, 100 online test purchases were carried out – with children being sold a knife 41 times.
Lord Toby Harris, chair of National Trading Standards, has reissued guidance to retailers, asking them to question whether they need to sell knives or if they can keep them locked away.
Minister for Policing, Crime and Fire Kit Malthouse said:
I am deeply concerned to see some retailers are breaking the law and I expect them to take urgent action to stop young people from getting hold of knives in the first place.

Our Offensive Weapons Act will also help stop knives and weapons making their way onto our streets and being used to carry out appalling attacks.
Rape convictions
The number of rape convictions is at its lowest level for five years despite an increase in reports of attacks, the Times, Mail, Guardian and Express report.
Official figures from the Rape Monitoring Group show that the number of rape convictions fell from 1,095 in 2012/13 to 1,062 in 2017/18. In the same period, the number of rapes recorded by police rose from 16,374 to 54,045.
The papers carry comments from Dame Vera Baird, the Victims' Commissioner, who said that the criminal justice system is "letting down current victims and creating new victims by failing to tackle potential serial rapists".
The Mail, Times and Guardian further carry comments from the End Violence Against Women Coalition, which has called for public reassurances that "meaningful work will be done to improve access to justice".
A Government spokesperson said:
Rape and sexual violence are horrific crimes. We are taking action to restore public confidence in the justice system by recruiting 20,000 more police, creating extra prison places and reviewing sentencing to make sure violent and sexual offenders are properly punished.

Victims deserve to know their cases will be pursued rigorously through the courts, so we are investing a further £85million in the Crown Prosecution Service over the next two years to build capacity and ensure it can deal with the cases brought by the police.

We are also funding more support services for victims than ever after nearly doubling the money available since 2013, including a further 10% increase this year.
Far-right bans
The Independent Reviewer of Terrorism Legislation has warned that banning far-right groups before they turn violent could glamourise them, the Guardian reports.
Jonathan Hall QC was responding to recommendations from the Tony Blair Institute for Global Change, which has called for new laws on non-violent hate groups.
The report adds that Mr Hall warned of the "unintended consequences" of such measures, adding that such groups are likely to "welcome designation and the opportunity to defy it".
A Home Office spokesperson said:
Far right extremism has absolutely no place in our society.

Our Counter-Terrorism and Counter-Extremism strategies tackle the scourge of both violent and non-violent far right extremism head on.

We have also established the independent Commission for Countering Extremism, which provides advice in what is needed to tackle extremism and will be refreshing our Counter Extremism Strategy to ensure we keep pace with the evolving threat.