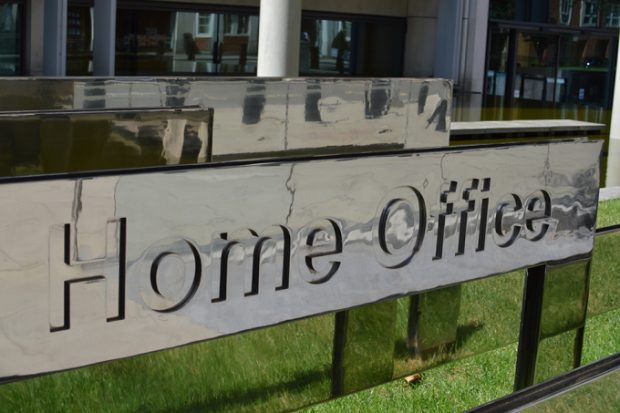 Today's leading stories include reports on Facebook encryption and Data Access Agreement and an Immigration exemption court case.
Facebook encryption and Data Access Agreement
There is widespread print coverage this morning – in the Sun, Guardian, FT, Times, Telegraph, Mail, Independent and Star, and on broadcast in the Today Programme, Sky and ITV – of the open letter written by the Home Secretary to Facebook.
The papers report that the Home Secretary has accused Mark Zuckerberg of creating a "digital blind spot" where paedophiles and terrorists will be able to hide "despicable" crimes. The articles carry her comments saying that plans for end-to-end encryption on Facebook's Messenger service will deny law enforcement access to millions of reports of child abuse and terrorist plots.
The papers also highlight that the Home Secretary has announced a "world-first" agreement that will enable UK law enforcement agencies to demand electronic data on expected terrorists, child abusers and criminals from US tech firms.
On broadcast, the Security Minister was interviewed by Good Morning Britain, Sky, LBC and the Today Programme. He highlighted that the changes won't mean that law enforcement agencies have access to any new data, it simply speeds up the process that is currently there. He said, "if we have evidence that someone is acting illegally online, the process to get that information can take six to 24 months but this agreement means we can do it in days." The Minister also noted that "it's about working together with Facebook and finding a balance as millions of pieces of information on terrorism or child abuse are being moved around online – it's right we crack down." He also confirmed that "information won't be used for cases in America involving the death penalty".
The Telegraph carries an op-ed by the Home Secretary where she highlights the need to act quickly to tackle paedophiles and terrorists online and the threat posed to "populations across the world - with few physical boundaries and the ability to rapidly spread the most appalling content with devastating consequences." The piece notes that as Home Secretary will continue to fight to bring more prolific offenders to justice and safeguard vulnerable victims.
Home Secretary Priti Patel said:
Terrorists and paedophiles continue to exploit the internet to spread their messages of hate, plan attacks on our citizens and target the most vulnerable.

As Home Secretary I am determined to do everything in my power to stop them. This historic Agreement will dramatically speed up investigations, allowing our law enforcement agencies to protect the public.

This is just one example of the enduring security partnership we have with the US and I look forward to continuing to work with them and global partners to tackle these heinous crimes.
Immigration exemption court case
Campaigners have lost a High Court challenge over new laws that prevent EU citizens living in Britain from finding out what data the Home Office holds on them, the Guardian reports.
According to the paper, The 3million group had challenged an exemption clause in the Data Protection Act that came into force last year, which denies them the right to access their personal records in immigration cases.
It's reported that in a ruling on Thursday, Mr Justice Supperstone concluded the exemption was not unlawful.
A Home Office spokesperson said:
We welcome this judgment from the High Court which confirms our position, that the immigration exemption is lawful.