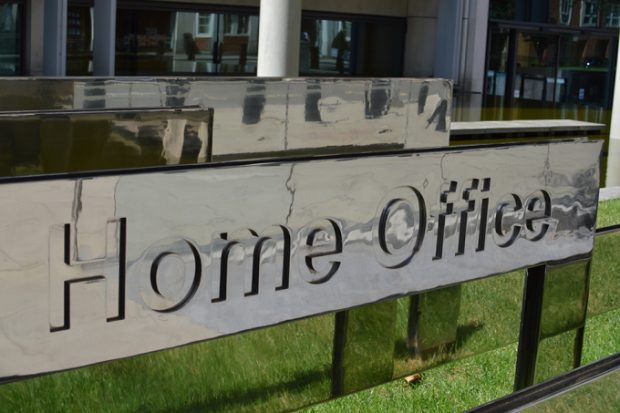 Today's leading stories include reports on the so-called Daesh Beatles, visas for foreign doctors and facial recognition.

Daesh Beatles
Two of the so-called Daesh Beatles could face the death penalty in the US after being extracted from a Kurdish prison by US forces, a number of papers report this morning.
Britons Alexanda Kotey and El Shafee Elsheikh were among a number of "high value" prisoners removed from Syria ahead of the advance of Turkish forces against the Kurdish YPG, the Mail reports.
The Times reports that the Home Office "would work extremely closely with the US government and others" to see them face justice.
The Telegraph notes that the Home Office stripped the two men of their British citizenship.
A Home Office spokesperson said:
We do not routinely comment on individual cases.

The safety and security of our country and our communities remains the Government's number one priority.

Those who have fought for or supported Daesh should wherever possible face justice for their crimes in the most appropriate jurisdiction, which will often be in the region where their offences have been committed.
Visas for foreign doctors
The Times reports that the Home Secretary has formed a specialist team to deal with visas for foreign doctors.
The article references the case of Ms Mu-Chung Chiang who faced removal after making an administrative mistake on her application.
The article also notes that applications to work in the NHS had been handled by officials who deal with various sectors, but now a specialised unit will be set up.
Home Secretary Priti Patel said:
The NHS is the envy of the world and we recognise the integral contribution that international healthcare professionals make to it.

That is why I am determined that our immigration system provides a straightforward path for the best and brightest healthcare workers to feel welcome to come to the UK.
Facial recognition
The Telegraph and Sun report that internal documents show that the Home Office has deployed facial recognition technology despite knowing that it could fail to recognise people with very dark or light skins.
According to the articles, the technology for the Home Office's online passport photo checking system was tested before going live in 2016 but was found to be unable to recognise some ethnic groups' faces.
A Home Office spokesperson said:
We are determined to make the experience of uploading a digital photograph as simple as possible, and will continue working to improve this process for all of our customers.

In the vast majority of cases where a photo does not pass our automated check, customers may override the outcome and submit the photo as part of their application.