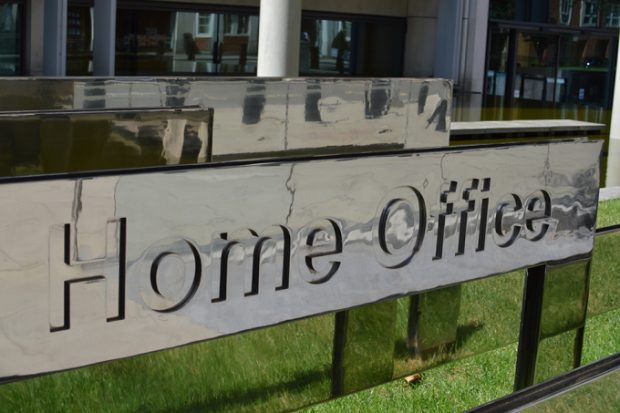 Today's leading stories include yesterday's crime statistics release and a report by the Local Government Association on child victims of modern slavery.
Knife crime statistics
Yesterday's police recorded crime statistics receive widespread coverage in the newspapers, with the majority of stories leading on record levels of knife crime.
The Times, Mail, Metro, Star, Express, Guardian, Mirror, Independent and the Sun lead on the Office of National Statistics crime release, which shows that knife crime has risen seven per cent in one year to an all-time high.
The Times reports that increases in knife crime have been driven by rises in rural areas of England and Wales.
Minister of State for Crime, Policing and the Fire Service Kit Malthouse said:
I am deeply concerned at the rise in certain crimes, particularly knife crime. All of us involved from the police to local and national government, must confront this challenge head on.

With 20,000 more police officers in the pipeline and urgent action on a number of fronts, not least drug dealing county lines, we are making progress. But there is a lot more to do and we have to get smarter and more focused.

It's also vital that we divert young people away from committing crime in the first place, which is why we are investing over £220 million into early intervention projects and placing a duty on public bodies to work together to tackle youth violence.

Only by working together can we win this fight.
Modern slavery
Child victims of modern slavery are being forced back into exploitation because local authorities lack the funding to support a surge in cases, the Independent and BBC report.
Citing a report by the Local Government Association (LGA), the stories highlights that cases involving children have risen from 127 in 2014 to 1,152 in 2018 – often as a result of county lines exploitation.
The report adds that children now make up 92 per cent of the referrals made by local councils to the National Referral Mechanism.
The LGA said increased rates of referral are being driven by an increased awareness of modern slavery and the exploitation by organised crime gangs.
A Government spokesperson said:
Modern slavery and child exploitation are barbaric crimes and we remain committed to stamping them out and supporting victims.

Factors like county lines-related criminality are thought to be driving the increase of child referrals to the National Referral Mechanism. The world leading Modern Slavery Act ensures that we are identifying and protecting vulnerable children, including those exploited by county lines gangs.