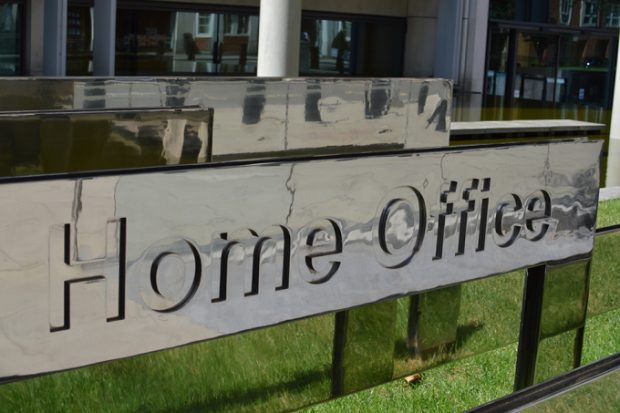 Today's top stories includes coverage on criminal alerts, Greater Manchester grooming report and Terror propaganda law .

Criminal Alerts
A Home Office statement is carried in the Guardian noting that "work is already underway" with the police regarding Britain failing to pass on the details of 75,000 convictions of foreign criminals to their home EU countries.
The Guardian argues that the EU's trust in Britain on security issues "sank to a new low" last night after details emerged of the apparent "cover-up".
The full statement can be found below.
A Home Office spokesperson said:
Work is already underway with the police to resolve this issue as quickly as possible.
Last year, the UK sent over 30,000 conviction notifications through ECRIS to EU member states and received over 16,000 from the EU, helping ensure serious criminals were brought to justice.
Greater Manchester grooming report
There is widespread coverage across the Daily Mail, Telegraph, Independent, the Times, The Guardian, Express, Mirror and the Sun reporting a grooming gang of mostly Asian men were free to roam the streets and abuse young girls because police officers were told to "find other ethnicities".
Coverage notes that a two-year inquiry into the historic failings of police and social workers, commissioned by Mayor of Greater Manchester Andy Burnham was published and concluded that vulnerable girls in care had been groomed and abused "in plain sight".
A government statement can be found below.
A government spokesperson said:
This was an horrific case of abuse that devastated the community and shocked the country.

It is important lessons are learnt so we can safeguard victims and hunt down the evil predators who prey on the vulnerable.
Terror propaganda law on agenda after bridge attack
The Home Secretary is quoted in a Telegraph article saying that a law that would make it illegal to possess extremist material is being considered by the government in the wake of the 2017 London Bridge attack.
She additionally said that "we are working with partners to address any gaps in legislation".
The piece notes that Khuram Butt, the ringleader of the attack, was known to have viewed terrorist propaganda online before launching the attack which killed eight people and 48 others were seriously injured when a van ploughed into pedestrians on London Bridge on June 3 2017
The full response can be found here.