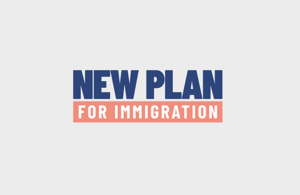 The Nationality and Borders Bill was introduced to the House of Commons on Tuesday 6 July 2021.
It's the first step in putting our New Plan for Immigration into law.
First published in March 2021, the plan is based on three fair but firm objectives:
To increase the fairness of our system so we can protect and support those in genuine need of asylum.
To deter illegal entry into the UK – breaking the business model of people smugglers – and protecting the lives of those they endanger.
To remove more easily from the UK, those with no right to be here.
Our international obligations 
Our New Plan for Immigration and the Nationality and Borders Bill fully complies with all of our international obligations including under the European Convention on Human Rights and the UN Refugee Convention.
Through the Bill, whether people enter the UK legally or illegally may also have an impact on how their asylum claim progresses, and on their status in the UK if that claim is successful.
The UN Refugee Convention does allow for different treatment where, for example, refugees have not come directly from a country of persecution.
If someone enters the UK via a safe country, where they could have claimed asylum, they are not seeking refuge from imminent peril, therefore returning them to a safe third country is not inconsistent with the UN Refugee Convention.
Supporting the most vulnerable
We have a proud history of supporting the most vulnerable across the globe.
We are the third highest contributor of overseas development aid in the world and have resettled more refugees that any other country in Europe.
Our world class Vulnerable Persons Resettlement Scheme helped to bring 20,000 refugees safely from the conflict in Syria into the UK to rebuild their lives.
We look forward to welcoming many more in need of protection in the years to come through safe and legal routes.
A humane approach
Our new plan is based on fairness, and we stand by our moral and legal obligations to help innocent civilians fleeing cruelty from around the world.
We have a generous asylum system that offers protection to the most vulnerable via defined safe and legal routes.
But this system is collapsing under the pressure of what are in effect parallel illegal routes to asylum, facilitated by criminals smuggling people into the UK.
We must act and fix the broken asylum system.
Working with other countries
Offshore asylum processing: We set out in March 2021 how we will make legal changes so that it is possible to move asylum seekers from the UK while their asylum claim, or appeal is pending. This will keep the option open, if required in the future, to develop the capacity for offshore asylum processing – in line with our international obligations.
Returns agreements: We signed a ground-breaking deal with India to accelerate the processes to return Indian nationals with no legal right to stay in the UK and vice versa, and are in negotiations with other countries. People should claim asylum in the first safe country they reach, rather than making dangerous journeys to the UK.
Consulting widely
We consulted widely, and thousands of stakeholders, sectors and members of the public shared their views over a six-week period from 24 March 2021.
The consultation process, consisted of an online platform, in-depth stakeholder sessions and speaking directly to refugees and asylum seekers.
The consultation was delivered in line with established principles and relevant statutory duties.
We want to move quickly – vulnerable people are falling prey to organised crime gangs and are dying making dangerous journeys across the English Channel. We must act.