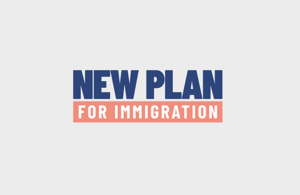 Many people become refugees when they can no longer live in their home country or are forced to leave due to war, conflict or persecution.
The United Nations refugee agency (UNHCR) help us identify refugees to resettle.
Refugee resettlement is vital to provide a safe and legal route to the UK for vulnerable people in need of protection.
What safe and legal routes are there?
UK Resettlement Scheme
Nearly every week, vulnerable refugees are brought to the UK to build a new life through the UK Resettlement Scheme, which started in February 2021.
The UK Resettlement Scheme will continue to prioritise refugees, including children, in regions of conflict and instability, rather than those who are already in safe European countries.
It's a global scheme - we will expand our geographical focus beyond the Middle East and North Africa to continue to offer safe and legal routes to the UK for the most vulnerable refugees around the world.
The number of refugees we resettle every year depends on a variety of factors including local authorities' capacity for supporting refugees and the number of community groups willing to take part.
This year the recovery from the pandemic will clearly be a significant factor affecting capacity, but we have already resettled 345 refugees between January and March 2021 across all resettlement schemes.
Community Sponsorship Scheme
Community Sponsorship works in much the same way as the UK Resettlement Scheme, but rather than local authorities taking responsibility for a resettled family or individual, local community groups provide housing and support.
Community sponsor groups need to demonstrate that they have suitable plans and resources in place to support a refugee or family.
Mandate Resettlement Scheme
The Mandate Scheme is a smaller global scheme that resettles refugees who have a close family member in the UK who is willing to accommodate them.
Refugee Family Reunion
How does the UK Resettlement Scheme work?
The UN refugee agency (UNHCR) first identify refugees in need of resettlement
Refugees are then referred to the UK Government
UK Government assesses the case and conducts security checks
Refugees are given medicals to identify any health issues and needs
Refugees are given advice to prepare them for life in the UK
A home is found, visas are issued and flights are booked
They arrive in the UK and are given help to integrate into their new community
Our proud track record
The UK has a long, proud tradition of providing a home for people fleeing persecution and oppression – from Jewish people escaping Hitler in the 1930s and 1940s; Hungarians in the 1950s; exiled Ugandans in the 1970s; Bosnians from the war-ravaged former Yugoslavia in the 1990s; and victims of the Syrian conflict in recent years.
We offer protection to the most vulnerable through government-backed legal routes – since 2015, over 25,000 vulnerable people, including children, seeking refuge from cruel circumstances across the world have been resettled in the UK – more than any other European country.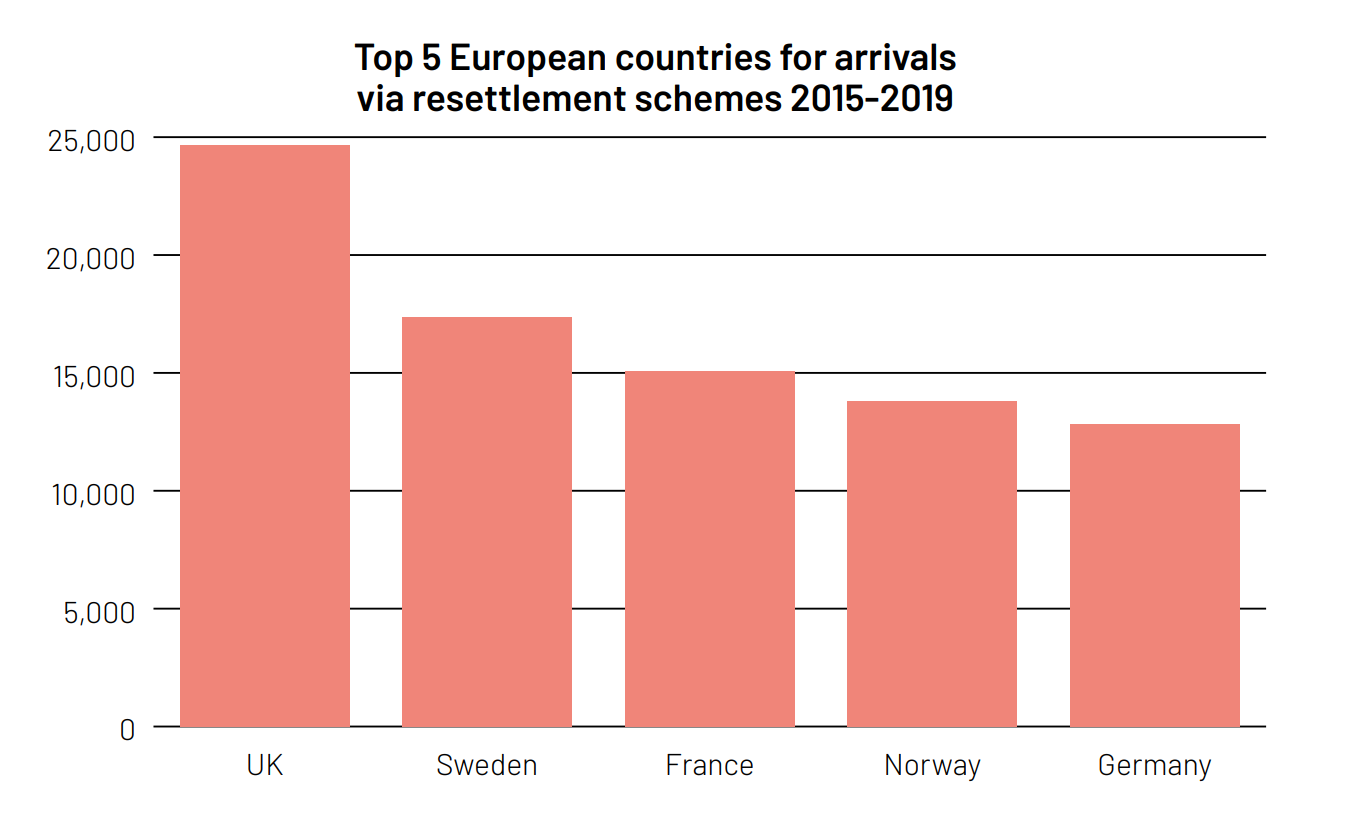 This includes over 20,000 refugees escaping the conflict in Syria through the Vulnerable Persons Resettlement Scheme. Plus around 5,000 refugees through other Government-funded resettlement schemes - the Gateway Protection Programme, Vulnerable Children's Resettlement Scheme and Mandate Resettlement Scheme – over the same period.
We also continue to play our part as one of the biggest contributors of overseas development aid in the world - creating jobs, tackling modern slavery, providing education and delivering life-saving humanitarian assistance.
Behind each of these statistics lies the story of a person or a family who can look forward to a better future because of the generosity of the British people.
Our New Plan for Immigration will strengthen the government-backed routes available to those in need, so they don't have to put their lives in the hands of people smugglers.
We will continue to provide refuge to those in need fleeing persecution through our global UK Resettlement Scheme. Additionally, we will enable more refugees to enter the UK through community sponsorship.
Refugees coming here through resettlement schemes will be given the stability they need to properly rebuild their lives in the UK, by being granted immediate indefinite leave to remain on arrival.
They will be given more support to thrive in local communities. We are providing funding for English language classes, help with finding a job and building links with the local community.
Our New Plan for Immigration will also break the deadly business model of people smuggling gangs who use illegal routes to help economic migrants jump the queue, stopping us from properly supporting those in genuine need of protection.
The statistics in this blog were previously published in the New Plan for Immigration. The Home Office publishes statistics on asylum and resettlement every quarter in its Immigration System statistics which include guidance on the difference between resettlement and asylum cases.