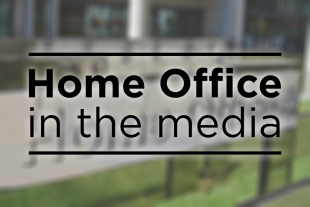 Afghanistan Citizens Resettlement Scheme
The UK Government's resettlement route for Afghans at risk 
The Afghan Citizens Resettlement Scheme (ACRS) opened on 6 January 2022 and is one of the UK's most ambitious resettlement schemes ever.
The ACRS will prioritise those people who have assisted the UK efforts in Afghanistan who face a particular risk from the Taliban, for example because of their stand for democracy and human rights, or because of their gender, sexuality, or religion. The Government has committed to welcoming up to 20,000 people over the coming years.
This is in addition to the ARAP scheme, which has already relocated thousands of Afghans who have worked with the UK Government, and their families.
 Who will be eligible?
The ACRS will provide vulnerable refugees from Afghanistan and those put at risk by recent events in Afghanistan with a route to safety. The scheme will prioritise:

 

those who 

have

 assisted the UK efforts in Afghanistan and stood up for values such as democracy, women's rights and freedom of speech, or rule of law (for example, judges, women's rights activists, academics, and journalists)

 

vulnerable people, including women and girls at risk, and members of minority groups at risk, including ethnic and religious minorities and LGBT.

 
Will those eligible be able to bring family?
Spouses, partners, and dependent children under the age of 18 of identified eligible individuals will be eligible for the scheme. Other family members may be resettled in exceptional circumstances.
How will it work?
Prioritisation and referral for resettlement will be in one of three ways:

Beginning this month, the first to be resettled will include some of those already evacuated to the UK, including women's rights activists, journalists, prosecutors, and Afghan family members of British Nationals. 

 

From Spring, the United Nations High Commissioner for Refugees (UNHCR) will refer refugees to the scheme, based on assessments of protection need. 

 

In Year One, the third pathway will resettle individuals who supported the UK and international community effort in Afghanistan, including those British Council and GardaWorld contractors and Chevening alumni who are most at risk.
Is it only Afghans who can be resettled?
The ACRS will be focused on those affected by the humanitarian crisis in Afghanistan, and while the majority of people resettled will be Afghan, nationals of other countries (for example, in mixed nationality families) may be eligible to be resettled through the scheme.
Will those called forward by the FCDO be eligible?
Eligible people who were notified that they had been called forward or specifically authorised for evacuation but were not able to board flights for reasons including the security situation in Kabul, will also be offered a place under the scheme.  Efforts are being made to facilitate their travel to the UK.
How many people are you taking?
The ACRS will provide up to 20,000 Afghan women, children and others at risk with a safe and legal route to resettle in the UK. I

n light of

the success of our evacuation efforts, we plan to exceed our initial aim to resettle 5,000 through ACRS in the first year.
 What will the security checks be for applicants?
This scheme will not compromise the vital security checks that are required to keep the UK safe. Every person coming to the UK as part of the resettlement scheme and on evacuation flights from Afghanistan will be subject to the same strict security checks to make sure that the UK's national security is protected.
The Government has a duty to protect the security of the UK and the safety of its citizens and it would be wrong to make a blanket offer of sanctuary to those who may have committed offences that would be crimes in the UK or pose a threat to our national security.
 Will people who come to the UK via irregular migrant routes, such as small boats, be eligible for the scheme?
Eligibility for this route will be for those in the region who need assistance, including women, girls and children at risk given their vulnerability.
Those who arrive to the UK via irregular routes are currently able to apply for asylum.
Under the Nationality and Borders Bill, it will become a criminal offence to knowingly arrive in the UK illegally without permission to be here.
Our position is still that people should claim asylum in the first safe country they reach and not risk their lives making dangerous crossings across the Channel. We want to deter people from placing themselves in the hands of evil people smuggling gangs and become trafficked. It is dangerous and unnecessary to attempt to enter the UK in this way. We are continuing to pursue the criminals behind these illegal crossings and our significant actions are having an impact. Our strengthened agreement with the French has increased police patrols on beaches, improved surveillance technology and enhanced intelligence sharing.
Afghan Relocations and Assistance Policy (ARAP)
The Afghan Relocations and Assistance Policy (ARAP) launched on 1 April 2021.
Under the policy, any current or former locally employed staff who are assessed to be under serious threat to life are offered priority relocation to the UK regardless of their employment status, rank or role, or length of time served.

More than

 7,000 people 

have been relocated 

under ARAP so far, with more continuing to arrive.

 

The ARAP scheme remains open to eligible applicants. It is also possible to make an application outside of Afghanistan. Current or former staff who believe they qualify should apply by using the online application form.
For further advice please contact: localstaff-afghanistan@mod.gov.uk.
More details on the scheme can be found here.

  Support once people arrive
Is work taking place to ensure people resettled have the support they need once they arrive?
Work is underway across the whole of Government to ensure the Afghans who stood side by side with us in conflict, their families and those at highest risk who have been evacuated, are supported as they now rebuild their lives in the UK.
The plans, dubbed 'Operation Warm Welcome', is overseen by Victoria Atkins MP, the Minister for Afghan Resettlement.
The support provided is similar to the commitments in the Syrian Resettlement Programme and ensures those who worked closely with the British military and UK Government in Afghanistan, and risked their lives in doing so, get the vital health, education, support into employment and accommodation they need to fully integrate into society.

Homes have already been provided for more than 4,000 Afghan evacuees and over 300 local authorities have pledged to resettle Afghan families so far. The government continues to work at pace alongside local authorities and the private rented sector to secure permanent homes for Afghan families. Those who believe they can assist the effort are encouraged to visit the Department for Levelling Up Housing and Communities'

housing portal

 which connects them to appropriate local authorities.

 

Other examples of support being provided include:

 

all Afghan arrivals are being supported to register with a GP

 

Covid 19 vaccines are being offered

 

all children of school age who arrived during Operation Pitting have been enrolled in schools  

 

DWP has helped those in bridging accommodation who are eligible to claim relevant benefits including Universal Credit and State Pension Credit.

 

Councils have been given funding to support those starting a new life in the UK, with £20,520 per person provided over three years to meet the costs. Local authorities will also receive additional funding for children entering education, to cover English language provision, and to cover healthcare.

 

We have set out 

further details on 

the funding local authorities will receive 

here.

 
Other routes for Afghan nationals  
 Points-based immigration system
The UK has welcomed Afghan nationals through the points-based system to work and study in the UK. Details on how many people have been welcomed through these routes can be found here.
Visa nationals can apply for a visa from any country. Details on how to apply for a visa can be found here.
 Asylum
We have also provided asylum to thousands of Afghan nationals in addition to current and former locally employed staff in Afghanistan. Asylum statistics can be found here.
British nationals (or settled persons) and their family members
Many British nationals in Afghanistan were flown out ahead of the evacuation deadline. A small number remain in Afghanistan and the region and the Government is working hard to secure safe passage out of Afghanistan for them and their eligible dependants who wish to leave.
The Home Office is supporting the urgent cross-Government effort to repatriate British citizens and their family members.
If you are a British national in need of consular assistance, call the FCDO on +44 (0) 1908 516666 (or 01908 516666 in the UK). The FCDO cannot offer advice on the safety of travelling to any alternative departure point. If you are still in Afghanistan, you are strongly encouraged to check Travel Advice and register your presence so that you will receive important updates.

The family rules

 allow a 

finance, 

partner and 

children under the age of 18 to come to join a British N

ational or settled person

 as part of a family unit

 in the UK

 provided that the 

requirements

 of the rules are met

.

 Dependent relatives over the age of 18 wit

h long term care needs can also qualify in certain circumstances

.

 
Family members of Afghan refugees in the UK
For Afghan refugees in the UK, the Government's refugee family reunion policy allows a partner and children under 18 of those granted protection in the UK to join them here, if they formed part of the family unit before the sponsor fled their country.
Further information can be found on GOV.UK
Updated on 7 January 2022.