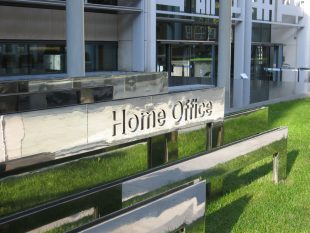 The UK Government programme to resettle Afghan nationals who have supported British efforts in Afghanistan
The UK Government established a bespoke resettlement scheme this year for current and former Locally Employed Staff in Afghanistan.
The Afghan Relocations and Assistance Policy (ARAP) launched on 1 April 2021. Under the policy, any current or former locally employed staff who are assessed to be under serious threat to life are offered priority relocation to the UK regardless of their employment status, rank or role, or length of time served.
Details of the ARAP scheme
This scheme has been established by the Home Office and Ministry of Defence.
The scheme is for locally employed staff who have worked in roles which could have exposed their identities and placed them at risk of reprisals as a result of their work for the UK Government are relocated to the UK by default at their request.
Full details of the scheme have been published on GOV.UK.
What should those who have applied to the scheme but have not yet been relocated do now?
Those registered on the ARAP process should await direction from the MOD's Afghan Threat and Risk Evaluation Unit on next steps and further details can be found on GOV.UK.
We have removed the requirement for applications to be made in Afghanistan, so those who are able to leave safely can do so without compromising their eligibility to settle in the UK.
We will work with international partners on establishing routes for those eligible for ARAP to get to the UK where they can resettle, with their families.
 Why do you conduct security checks?
The Government has a duty to protect the security of the UK and the safety of its citizens and it would be wrong to make a blanket offer of sanctuary to those who may have committed offences that would be crimes in the UK or pose a threat to our national security.
All applications are subjected to security checks carried out across government departments, including the police, and with the same criteria applied.
What kind of leave will people get?
Those coming to the UK through ARAP will receive indefinite leave to remain.
People already relocated to the UK under ARAP will be able to apply free of charge to convert their temporary leave into indefinite leave.
Why have some people been rejected from the scheme?
The outcome of applications and the reasons for rejections is carefully monitored to ensure the balance between our generosity and security is maintained.
The UK Government will continue to exclude those whose dismissal from service was based on serious security concerns and those who committed offences that constitute a crime under UK laws, including sexual and violent assault, theft, and drug abuse.
All applicants who were previously rejected on the basis of dismissal have been reviewed and those who were dismissed for minor offences and are now eligible, have been contacted with an offer of relocation.
The UK Government continues to examine all appeals against applications that have been rejected where new evidence is presented but will prioritise relocation for those who were not dismissed from service, and those who were dismissed for minor administrative reasons.
Do successful applicants to the scheme and their family members have to quarantine when they arrive in the UK?
Yes, anyone arriving from Afghanistan will be required to quarantine in line with the current government requirements. Our withdrawal planning is designed to operate within stringent COVID-19 operating procedures to prevent the spread of the virus.
Is work taking place to ensure people resettled have the support they need once they arrive?
Work is underway across the whole of Government to ensure the Afghans who stood side by side with us in conflict, their families and those at highest risk who have been evacuated, are supported as they now rebuild their lives in the UK.
The plans, dubbed 'Operation Warm Welcome', will be overseen by Victoria Atkins as the new Minister for Afghan Resettlement.
The support provided will be similar to the commitments in the Syrian Resettlement Programme and ensure that those who worked closely with the British military and UK Government in Afghanistan, and risked their lives in doing so, get the vital health, education, support into employment and accommodation they need to fully integrate into society.
This includes the creation of a central portal where people, organisations and businesses can register their offer of support, be it volunteering, a job opportunity, professional skills to help with integration and deal with trauma or offering donations of mobile phones, mobile credit or data, laptops, access to training, clothes and toys.
Free English language courses will also be provided in recognition that many of the dependents of former staff and Afghan translators may need this.
The Government have also set out the funding local authorities will receive per person for integration support costs

Other routes and support
Afghanistan Citizens Resettlement Scheme (ACRS)
Under the ACRS the Government has committed to resettling up to 20,000 Afghans over the long-term, of which 5,000 will be resettled in the scheme's first year
Asylum
We have also provided asylum to thousands of Afghan nationals in addition to current and former locally employed staff in Afghanistan. Asylum statistics can be found here.
Points-based immigration system
The UK has welcomed Afghan nationals through the points-based system to work and study in the UK. Details on how many people have been welcomed through these routes can be found here.
Visa nationals can apply for a visa from any country. Details on how to apply for a visa can be found here.
How is the ACRS different from ARAP? 
The ACRS will provide protection for people at risk and identified as in need. It is one of the UK's most ambitious resettlement schemes ever.
The ACRS will prioritise those people who have assisted the UK efforts in Afghanistan who face a particular risk from the Taliban, for example because of their stand for democracy and human rights, or because of their gender, sexuality, or religion.