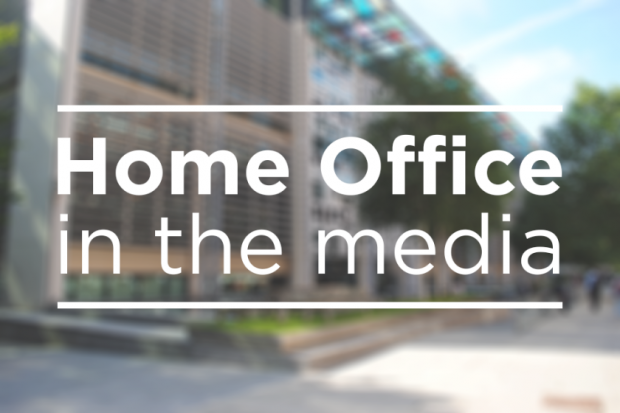 Today's Home Office news coverage includes the triggering of Article 50 and comments around how technology companies deal with online extremist content.
Triggering Article 50
Yesterday, the Prime Minister notified the European Commission that she was triggering Article 50 of the Lisbon Treaty to bring the UK out of the European Union. Her letter to Commission President Donald Tusk was published and she gave a statement to the House of Commons.
The letter set out the key areas of negotiation including a desire to secure continued cooperation on security and defence.
Online extremist and terrorist content
There is widespread coverage of comments made yesterday by Metropolitan Police acting commissioner Craig Mackey who said the Westminster attack and other terrorist atrocities in Europe are a "wake-up call" to the tech industry to put its "house in order".
Newspapers including the Sun and Guardian also report the Home Secretary will hold a meeting with major technology companies this afternoon, with discussions focusing on extremist and terrorist content.
The Home Secretary has been clear that there should be no safe space for terrorists to communicate online and wants internet companies to do more to ensure terrorists and extremists aren't able to use their platforms to disseminate propaganda.
This will be the main focus of the meeting, but the Home Secretary will also raise her concerns about the issue of encryption. Encryption will be subject to further separate discussions going forward.
Sign up for email alerts and follow us on Twitter.