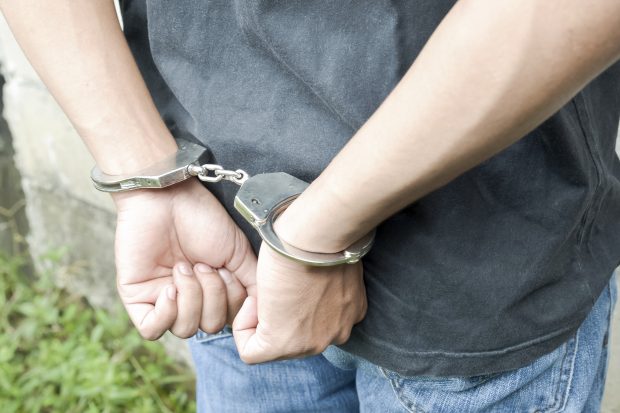 Today's Home Office news coverage includes the changes to pre-charge bail, the arrests of a number of people in connection with the attack on an asylum seeker and the tender of the new passport contract.
Pre-charge bail
There is widespread coverage in both print and broadcast of provisions that come into force today placing a 28-day limit on pre-charge bail. The changes aim to end individuals potentially being placed on pre-charge bail for prolonged periods and eventually having no charges brought against them. A press release containing the details can be found here.
The Policing Minister appeared on the Today Programme this morning. Click here to hear his interview.
The Home Secretary said:
Pre-charge bail is a useful and necessary tool but in many cases it is being imposed on people for many months, or even years, without any judicial oversight - and that cannot be right.

These important reforms will mean fewer people are placed on bail and for shorter periods. They will bring about much-needed safeguards – public accountability and independent scrutiny – while ensuring the police can continue to do their vital work.
Minister for Policing Brandon Lewis said:
We needed to rebalance this system for the benefit of all concerned. Today's changes will bring an end to those long periods of bail without any independent oversight that we have seen in the past.

Police officers will keep on doing their crucial work. But now anyone on pre-charge bail will have their case reviewed regularly and independently. That's the right thing to do and I thank the police for their swift and efficient work in preparing for these new rules.
Asylum seeker attack
There is coverage of an alleged attack on an asylum seeker in Croydon. This has prompted comments about the Government's stance on hate crime.
The Home Office response to hate crime and what we are doing to tackle the issue can be found below.
A Home Office spokesperson said:
The Home Secretary has been crystal clear that hate crime has no place in Britain.

We have some of the strongest legislation in the world and have reinforced that with a new action plan focused on reducing hate crime, increasing reporting and improving support for victims.

The action we are taking is working and more victims are finding the confidence to come forward to report these crimes.
Passports
The Times, Guardian, Mail and Telegraph report on the contract to produce a new passport and speculate about the colour.
Articles have been running on various news websites including the Mail Online, the Financial Times, Evening Standard and The Sun.
The Home Office response can be found below.
A Home Office spokesperson said:
The UK passport is routinely redesigned every five years to guard against counterfeiting. We are launching the procurement process now to ensure there is sufficient time to produce and design UK passports from 2019 when the current contract ends.

The timing of any potential changes to the passport after the UK has left the European Union has not been set.