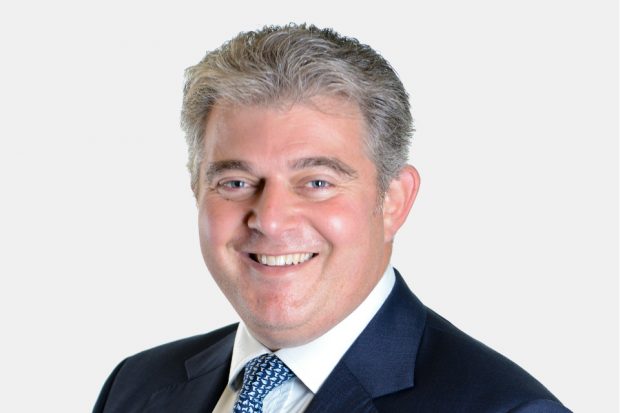 The Sentencing Council has now published new Magistrates' Court Sentencing Guidelines on animal cruelty offences covered by the Animal Welfare Act 2006. 
Writing in the Stevenage Comet about the new guidelines and PD Finn - a local police dog with a remarkable story - Minister for Policing and the Fire Service Brandon Lewis says the new guidelines increase the seriousness of offences where a serving police animal has been attacked.
Minister for Policing and the Fire Service, Brandon Lewis
Last month, police dog Finn, a real local hero, went out on patrol for the final time before he retires.
I was invited to Hertfordshire Constabulary in Welwyn Garden City to meet PD Finn back in December along with his handler, PC Dave Wardell. I wanted to thank them both for their dedicated service and meet a remarkable police animal.
You don't need to be a dog lover like me to have been moved by their story.
PD Finn was stabbed in the chest and head as he held a suspect in an alleged armed robbery on a taxi driver in Stevenage. PC Wardell also suffered an injury to his hand, but thankfully both dog and handler made a remarkable recovery and within weeks were ready to return to the frontline.
It is testament to their commitment to duty that just days after returning to service, PD Finn and PC Wardell made their first arrest since their injuries. They really are a credit to Hertfordshire Constabulary and the wider policing community.
Parliamentary debate
As many of you may know, their story soon led to a petition to Parliament, a debate in the House and a campaign calling for a new 'Finn's Law'. The idea was introduce further protections for police dogs and other animals in service that properly reflected their status if they were assaulted in the line of duty.
Specifically, campaigners said it did not seem right that assaults on police animals were often prosecuted under the Criminal Damage Act – they are animals not objects. It fell to me in my role as Minister for Policing and the Fire Service, to respond on behalf of the Government.
What have we done?
Police support animals such as PD Finn make an invaluable contribution in the detection and prevention of crime and in maintaining public safety. It is important to say that assaults on police animals can already lead to criminal convictions and prison terms of up to 10 years.
However, as I said during the Parliamentary debate, I wanted to explore with my Ministerial colleagues and police leaders if there was appropriate action we could take. I undertook to write to all concerned and instructed Home Office officials to look into it further to find out if there was more that the law should do to protect police animals and everyone who works with them.
I am very pleased to say that following on from the debate and the conversations I have had, the Sentencing Council has now published new Magistrates' Court Sentencing Guidelines on animal cruelty offences covered by the Animal Welfare Act 2006. The new guidelines include, as a specific aggravating factor, attacks against an "animal being used in public service or as an assistance dog" that will increase the seriousness of such an offence. 
This is important. It means that an attack on a police dog like PD Finn could lead to the perpetrators receiving more significant sentences under animal welfare legislation than before. I think this rightly reflects the vital work that these animals do and their value to the public. 
And our work continues. My team at the Home Office is holding meetings and discussions with colleagues in other departments, including the Ministry of Justice and Department for the Environment and Rural Affairs, to see if there are ways in which we can add further protection for service animals.
This Government is very grateful for the bravery and skill shown by police dogs, their handlers and, of course, all of our police officers and emergency services. Sometimes, they step in and put themselves in harm's way in order to protect communities and keep the public safe. It takes very special people and animals to do this and it is right we do what we can to protect them, too.
Sign up for email alerts and follow us on Twitter.