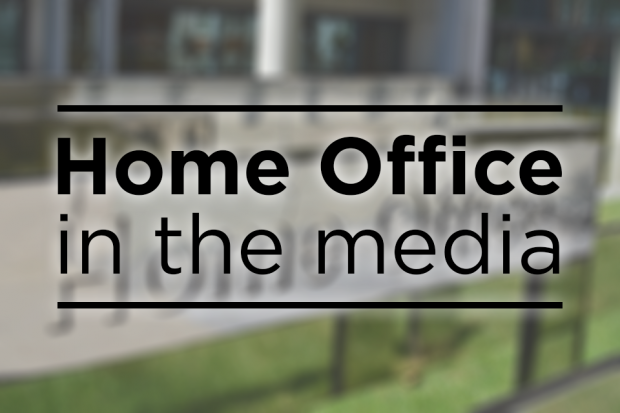 Today's top stories concerning the Home Office include the Telegraph's coverage of a report into the government's use of Deportation with Assurances and the visa case of 21-year old Brian White.
Deportation with Assurances Report
The Telegraph reports on the review of the Deportation with Assurances (DWA) policy, which allows for the deportation of foreign nationals suspected of terrorism where it would not otherwise be possible. The review was led by David Anderson QC and was published on 20 July 2017.
The article reports there a number of countries to which the UK cannot send back foreign terrorists, even if assurances are guaranteed over their fair treatment. It also claims that the Home Office can only afford deportation of terrorists to two countries at a time because of how expensive the process is.
We are clear that there has never been nor will there ever be a problem with funding or resources when pursuing DWA. Contrary to the Telegraph's assertion, the government has previously worked with four countries simultaneously.
Our statement on this report is below:
A Home Office spokesperson said:
Deportation with assurances (DWA) remains a valuable policy which allows us to remove those who threaten to do us harm while meeting international human rights obligations.

We are very grateful to David Anderson QC for his report and we are pleased with his recognition that the UK has taken the lead in developing rights-compliant procedures.

Keeping the public safe is our primary duty and DWA is one of a range of powers available to disrupt terrorists.
Brian White visa case
The Times and Sun report that a petition has been sent up to prevent a talented mathematician who has been offered a place at Oxford from being sent back to Zimbabwe.
Brian White, 21, who lives in Wolverhampton, is reported as not being able to get a student loan on his current visa so needs his situation to be resolved urgently.
Our statement on this issue is below.
A Home Office spokesperson said:
We understand the urgency of Mr White's case and have contacted him to reassure him that we are looking to resolve his application as soon as possible.