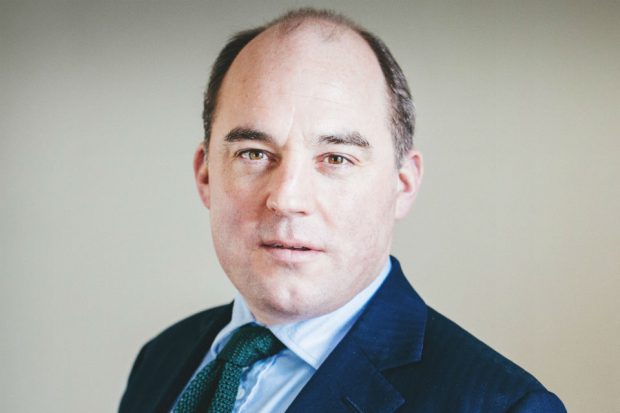 Today, the Home Office has released data on asset recovery using Proceeds of Crime Act (POCA) powers for the past five years.
Asset Recovery Statistical Bulletin 2011/12-2016/17
The bulletin covers data on collection rates; priority confiscation orders; use of Asset Recovery Incentivisation Scheme (ARIS) funds; and compensation to victims.
The statistics fulfill a commitment made by the Home Office to the Public Accounts Committee in 2016 and will be published annually.
The below fact sheet provides an overview of the Asset Recovery Statistical Bulletin, key facts and figures and outlines they ways in which the Government is improving he system of asset recovery.
Minister for Security Ben Wallace said:
We will not stand by and allow criminals to profit from their crimes which is why the government and law enforcement agencies are committed to stripping them of their cash and assets to prevent further criminality.

These statistics tell a positive story. We are collecting more assets from criminals and we are giving more back to police and to victims. But we need to do better. Publishing these statistics is a crucial step forward in terms of transparency.

Over the coming months, we will be bringing in new powers for operational partners to seize other criminal assets such as works of art and precious metals. We want to ensure that criminals do not enjoy a luxurious criminal lifestyle at the expense of law-abiding citizens.
Fact Sheet: Asset Recovery
Key facts and figures
- The Proceeds of Crime Act 2002 (POCA) gives prosecutors and financial investigators the power to locate and seize money made by criminals which can disrupt criminal networks, prevent the funding of further illegal activity and compensate victims for their ordeals. These powers are further bolstered by the Criminal Finances Act 2017.
- The Home Office has published statistics on the amount seized from those suspected of illegal activity, using POCA powers, for the past five years.
- This follows a recommendation by the Public Accounts Committee in July 2016. The Home Office will be publishing the statistics on an annual basis.
- The statistics show that law enforcement agencies confiscated £201m from criminals during 2016/17. This is a drop from £248m in 2015/2016, but an overall 19% increase from the £170m collected five years ago. The drop between 2015/2016 and 2016/2017 is attributed to "several unusually large confiscation orders being paid and settled in the same reporting year, as well as large residual payments from previous years."
- The statistics also show a 36% increase in compensation paid to victims through court-ordered compensation orders, which are granted by a judge on top of a confiscation order.
- In total over the past five years, over £1.16bn in cash forfeitures from civil cases and confiscation orders from criminal convictions has been collected, largely driven by the amount collected through criminal proceedings.
- Assets recovered under POCA are also distributed amongst operational agencies under the Asset Recovery Incentivisation Scheme (ARIS). In 2015/16, 88% (£72.9m) of the £83m ARIS funds were used to support further asset recovery work with the rest of the funds supporting crime reduction and community projects.  This is a significant rise from the £47.7m of ARIS funds that were ploughed back in to asset recovery work in 2011/12.
Improving asset recovery
- The HM Courts & Tribunal Service publishes figures for the total amount of outstanding confiscation orders. As the annual Trust Statement sets out, there are a number of reasons for the amount of uncollected confiscation orders including hidden assets, offenders that are deceased or deported and orders which are subject to appeal.
- However the Home Office is committed to improving the system of asset recovery and has done so by:
improving transparency via the publication of annual statistics;
the creation of Asset Confiscation Enforcement (ACE) teams in Regional Organised Crime Units (ROCUs);
tougher sentences for non-payments bought in by the Serious Crime Act 2015;
ploughing more money into police, CPS and NCA capabilities via ARIS;
and we will go further by publishing an Action Plan on asset recovery; and
implementing the Criminal Finances Act (see below).
Criminal Finances Act
- The Criminal Finances Act 2017, which will be phased in from autumn 2017, contains a number of measures to significantly improve the ability to recover criminal assets, including:
expanding the definition of 'cash', allowing agencies to seize works of art, precious stones and metals and casino tokens;
the creation of Unexplained Wealth Orders requiring those suspected of corruption or other serious crime to explain the sources of their wealth, helping to facilitate the recovery of illicit wealth and stopping criminals using the UK as a safe haven for the proceeds of international corruption;
new criminal offences for corporations who fail to stop their staff facilitating tax evasion, this will hold corporations to account for their employees' actions, ensuring robust global compliance regimes; and
extending the existing civil recovery regime in POCA to allow for the recovery of the proceeds of gross human rights abuses or violations overseas.
- The powers brought in by the Criminal Finances Act will only be used by law enforcement agencies where necessary and proportionate to do so. The Act ensures they are targeted at those who pose the greatest threat, subject to a set of stringent safeguards.
- The Home Office is working with key stakeholders, including other government departments, law enforcement agencies and the regulated sector, to support their efforts to prepare for the commencement of the Act's measures.