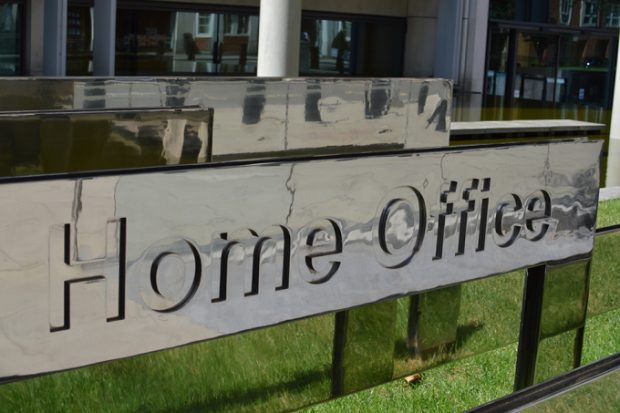 Today's Home Office related stories include a review into police pursuits, the rights of EU citizens when we leave the European Union, and clandestines attempting to enter the UK.
Police pursuits
The Telegraph, Guardian and Sun report that the Home Office has launched a review of the law regarding police pursuits to ensure officers feel they have legal protection to go after moped and scooter gangs.
The papers say the Home Office will now look at whether police officers need special protection from prosecution if a pursuit ends in a crash.
A comment from the Policing Minister can be found below.
Policing Minister Nick Hurd said:
 This Government is determined to get ahead of and tackle emerging threats like motorcycle-related crimes, including those involving mopeds and scooters. People must be able to go about their daily lives without fear of harassment or attack and criminals must not think they can get away with a crime by riding or driving in a certain way or on a certain type of vehicle.

Tackling this emerging crime will take a combined effort from Government, law enforcement, industry partners and civil society. However, police have made us aware of the concern among some officers over the legal position when pursuing suspected offenders, including those on mopeds and scooters.

While it is clearly vital that we protect public safety and that officers are accountable for their actions, it is also important that skilled officers have the confidence to protect the public by pursuing offenders where it is safe to do so.
Citizens' rights post-Brexit
 The Guardian and Sun report that campaign group the 3million were told during a meeting with the Home Office that EU citizens already in the UK would not have to meet a minimum income threshold or have private heath insurance in order to stay in the UK after Brexit.
The Guardian says the Home Office has indicated to the 3million that the new registration system would result in a digital document and not a card to be carried around.
A Home Office comment can be found below.
A Home Office spokesperson said:
The Government published a paper in June outlining its offer to protect the rights of EU citizens in the UK and UK nationals in the EU.

This initial document outlined the requirements for settled status and we have continued to provide further details after each round of our negotiations with the EU.

The statement issued by the3million group reiterates our public position on these issues.
Illegal immigrants
The Times and Sun carry articles on two stowaways who reportedly hid in a refrigerated section of a ferry for 13 hours in order to reach the UK illegally. The papers say the two migrants had to be airlifted to hospital but have now recovered and been handed to Border Force.
The comment below was issued yesterday (Monday 26 September)
A Home Office spokesperson said:
The Maritime and Coastguard Agency contacted Border Force yesterday evening (Sunday, 24 September) to make us aware of a medical evacuation they would be carrying out following the discovery of two migrants illegally on board a ferry bound for Falmouth.

The two men have now been handed over to Devon and Cornwall Police and will be questioned by immigration officials later today.