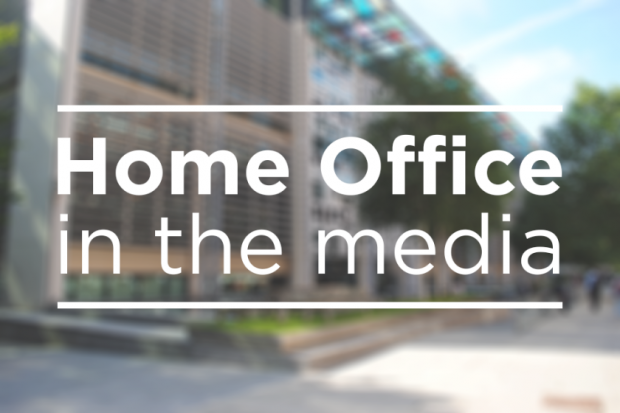 Today's media coverage of interest to the Home Office includes speculation ahead of the publication of a report on Wiltshire Police's investigation into allegations of child abuse made against the former Prime Minister Sir Edward Heath, and an update report on police force efforts to target officers abusing their position for sex.
Operation Conifer
Print and broadcast coverage this morning carried speculation about the findings of Operation Conifer, the Wiltshire Police investigation into allegations of child sexual abuse against former Prime Minister Sir Edward Heath. Wiltshire Police has published the findings today.
The Mail and Telegraph question the use of police resources, and whether money should have been spent investigating an individual who died more than a decade ago. The Mail notes that the Home Office agreed to contribute up to £1.1 million in Special Grant funding towards the costs of the investigation.
Our previous statement confirming this funding is available here.
Police officers abusing position for sexual gain
The Guardian, Independent and Star report that two thirds of police forces in England and Wales have failed to act to stop officers abusing their position for sex. They were told to investigate potential cases better after a review was ordered by the then-Home Secretary Theresa May.
The papers say a progress report by HM Inspectorate of Constabulary and Fire Rescue Services (HMICFRS) shows 22 forces' plans lacked detail, white another 15 forces have drawn up plans but not acted on them.
Journalists interested in this story should contact the HMICFRS or National Police Chiefs' Council press offices.