The Minister for Security and Economic Crime, Ben Wallace, has returned from a visit to Sri Lanka. He was one of the first ministers from anywhere in the world to visit the country following the terrorist attack on Easter Sunday.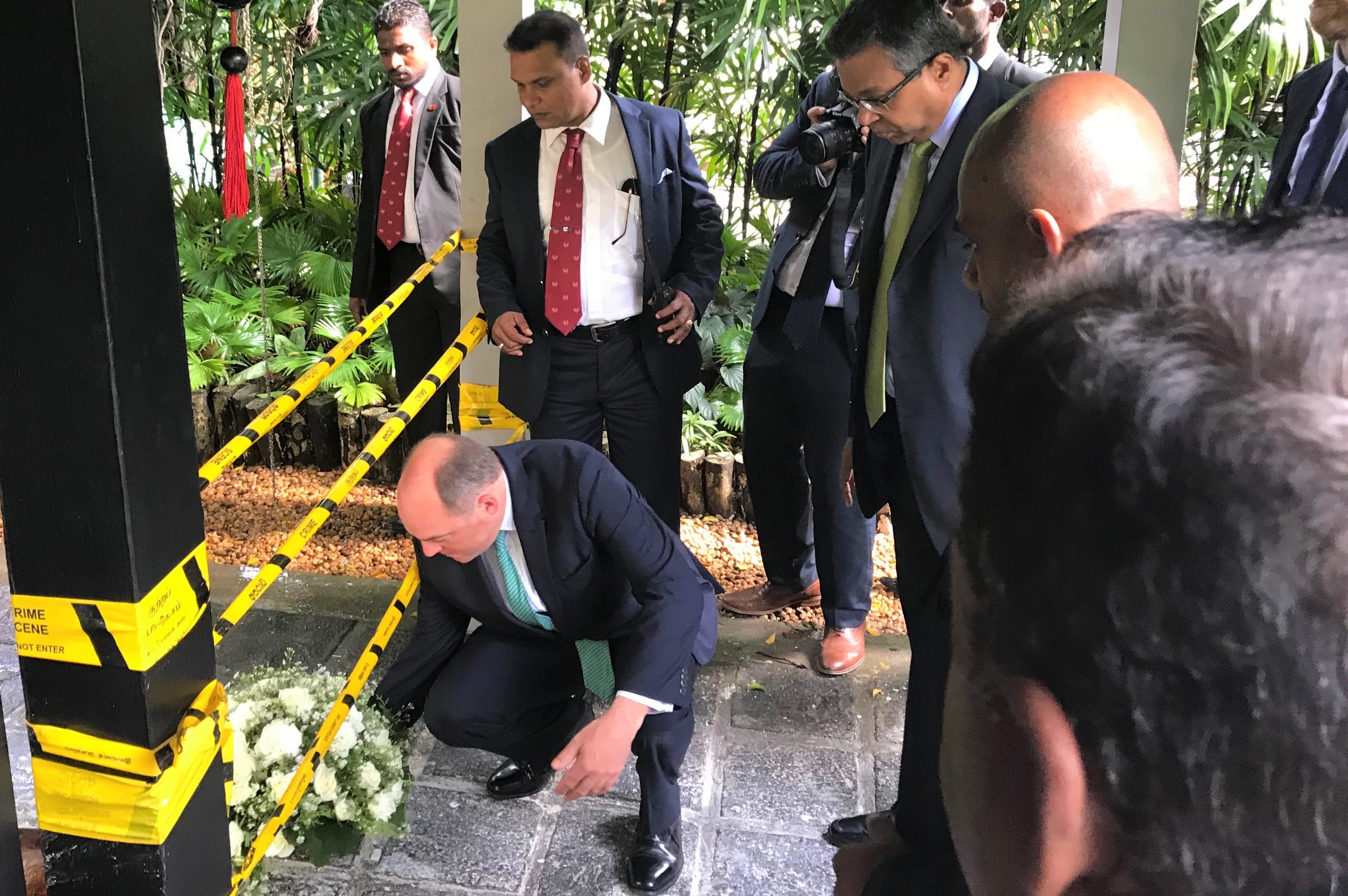 Speaking at the end of his trip, the Minister's said:
The attack on innocent worshippers and people sitting down for breakfast on Easter Sunday sought to sow division and hate, and it must not be allowed to succeed.

In times like these friends support each other. I visited, on behalf of the UK government, to offer that support and stand in solidarity with the Sri Lankan people.

I was deeply moved to visit the hotels and St Anthony's Shrine, and to see the impact of the attacks. They must only serve to strengthen our resolve to work in partnership with countries around the world to counter the global terrorist threat.

As part of my visit, I have discussed our current travel advice and been clear that we hope to see the Sri Lankan tourism industry return to full strength. We will do all we can to help the Sri Lankan authorities with this.
Our press release about the visit has been published on GOV.UK and the Minister has reflected on his visit in a post on the Home Office Facebook page.
The BBC's Secunder Kermani interviewed the Minister in Colombo: