Today's Home Office media stories include crime outcomes and violent crime.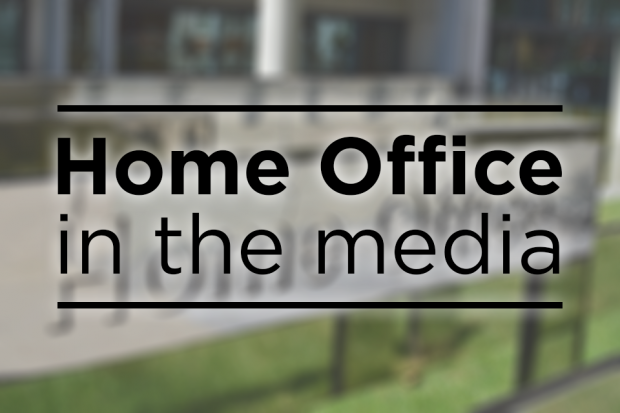 Violent crime
There are various articles in papers today on the issue of crime outcomes and violent crime.
The Express leads with an article noting that millions of crime victims are being left "high and dry" and argues that police tackling a "knife crime epidemic" are struggling to solve burglaries, car crimes and robberies. It notes that the seven forces given extra resources to deal with violent crime failed to find the vast majority of culprits committing so-called "low-level" offences in the 11 months to February.
The Express also reports that this has prompted fears that when the Home Office releases the crime outcome statistics in July, they will show that up to 2.5 million cases nationally have been closed.
The Sun and Mail report that teenagers are being sent to Somalia by their parents to avoid Britain's "knife crime epidemic". The articles note that of the 100 victims who have been stabbed to death in the UK so far this year, eight were of Somali heritage.
According to the articles, representatives of the Somali community say hundreds of children have been sent back to Somalia and Kenya because of rising concerns over drugs gangs.
Read about the work the Government is undertaking to tackle violent crime on our fact sheet.