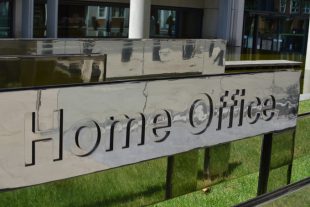 Today's leading story is based on a study which shows that the UK has the highest rate of cocaine use in Europe.
UK cocaine use highest in Europe
There is coverage in the Telegraph, Mail, Sun and Metro of the European Drug Report, published by the European Monitoring Centre for Drugs and Drug Addiction.
The Telegraph reports that the study has found that record amounts of cocaine are being seized more frequently than ever before and that the UK had the second-highest number of cocaine seizures in the EU in 2017. The paper says the amount has doubled in a year as crime groups have exploited social media, encryption and the dark net to boost supply, and that criminals have opened "cocaine call centres" where customers can order the drug like an Uber.
The Daily Mail reports that the study shows that the UK is the biggest consumer of cocaine, with particularly high rates among the under-35s. The report shows that almost 5 per cent of 15 to 34-year olds in the UK used cocaine last year. The report also revealed that Bristol has the highest use of cocaine per population out of ten major cities.
The Mail adds that cocaine distribution has been blamed for the surge in knife crime and county lines gangs, quoting Metropolitan Police Commissioner Cressida Dick as saying that users of the drug had "blood on their hands", as there's "misery throughout the drug supply trail."
A Home Office spokesperson said: 
We are committed to tackling the illicit drugs trade, protecting the most vulnerable and helping those with a drug dependency to recover.

The Home Secretary recently appointed Professor Dame Carol Black to carry out a major review of drug misuse. This will look at a wide range of issues, including the system of support and enforcement around drug misuse, in order to inform our thinking about what more can be done to tackle drug harms.