Today's Home Office media stories include new anti-knife crime school lessons and an update on funding for Operation Grange.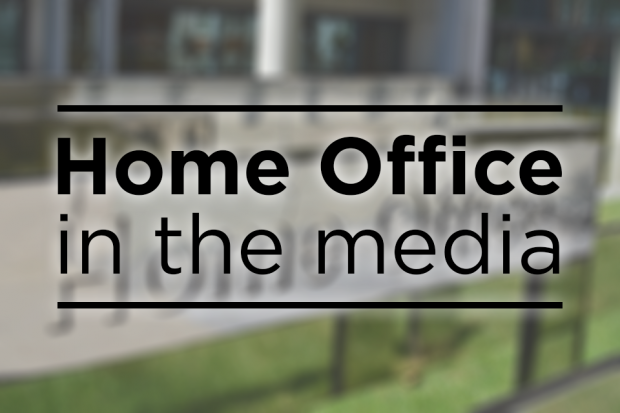 New anti-knife crime lessons
The Guardian, Mirror and Daily Mail report that pupils in schools in England will be given additional lessons ahead of the summer holidays warning them of the dangers of carrying knives.
The Guardian reports that the lessons have been drawn up by the Home Office in collaboration with the Personal, Social, Health and Economic Association and teachers, and build on existing material on knife crime that was introduced last year. The paper reports that the sessions attempt to challenge the myths surrounding the carrying of knives, and use real-life cases to help youngsters resist the pressure to carry a weapon.
The Guardian reports that campaigners say they are particularly concerned that there is a shortage of activities due to cuts to youth services. The Mail says that the Government is braced for another surge in violence over the summer, with 'gangs of teenagers roaming the streets with little to do'.
Read our story on the new anti-knife crime school lessons.
Operation Grange funding
There is widespread coverage of the Metropolitan Police being given assurances that they will receive another year of funding to continue their investigation into the disappearance of Madeleine McCann.
Following an application for Special Grant funding, the Home Office has written to the Deputy Mayor for Policing and Crime with assurances that the Met Police will receive a similar level of funding for Operation Grange in 2019/20 as it did for the previous year, it is reported.
The Mirror, Star, Independent, Sun, Mail, Express, Telegraph and Times report that the investigation will receive another £300,000. The papers add that the search to find Madeleine, who went missing while on holiday in the Praia da Luz resort in the Algarve, has so far cost £11.75 million.