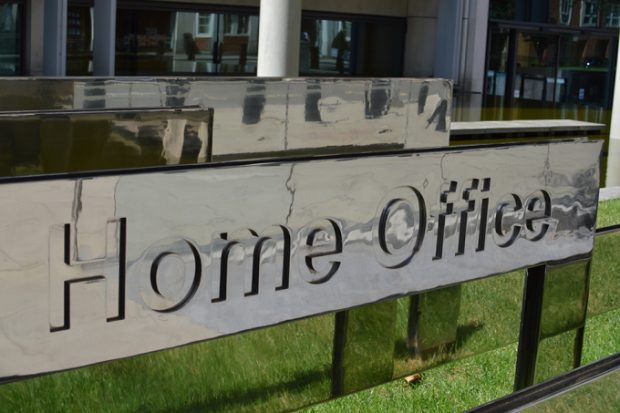 Today's leading stories include funding to catch paedophiles operating online, a body scanner trial aimed at detecting weapons and the sale of knives online.
Online child sexual exploitation
Artificial intelligence could be used to help catch paedophiles operating on the dark web, the Guardian, Mirror, Express, Metro and Star report.
Following a proactive release, the papers report that the Home Office has pledged to spend more money on the Child Abuse Image Database, which allows law enforcement agencies to compare images on seized devices with a collection of 14 million images to help identify victims. The coverage adds that the funding will be used to consider whether using Artificial Intelligence to analyse voices and estimate ages would help track down abusers.
It comes after the Chancellor pledged earlier this month to set aside £30 million to tackle child sexual exploitation.
According to the Guardian, National Crime Agency statistics showed last year that 2.88 million accounts were registered around the world on child sexual abuse dark websites, with at least 5 per cent believed to be registered in the UK.
Home Secretary Priti Patel said:
Vile predators who prowl the internet abusing children are cowards who need to be caught and punished. That's why it's essential we give our law enforcement agencies the support, resources and powers they need to bring them to justice.

This extra £30 million will help do this – ensuring online paedophiles are no longer able to hide in the shadows preying on our society's most vulnerable.
Body scanner trial
Body scanners designed to detect knives, guns and explosives hidden under clothing are being trialled in London, the Telegraph, Star and Mail report.
Following our joint press notice with the British Transport Police, the papers report that the scanners work by revealing objects which block body heat from a distance of 30ft. It enables police officers to see the size, shape and location of any concealed item.
The coverage adds that an initial five-day pilot has begun at Stratford station, with it hoped that the technology will allow police to identify suspects carrying weapons in busy places.
The Telegraph and Mail report that the same portable body scanners are used on the Los Angeles metro.
Minister for Crime, Policing and Fire, Kit Malthouse, said:
We are pulling out all the stops in a battle against knife crime, in London and across the country. 20,000 more police officers will help but new technology can make an enormous impact on public safety, as this equipment shows.

No one should feel they can walk the streets with a knife and expect to get away with it.
Knives for sale online
LBC ran a package on knife crime, noting that knives disguised as a lipstick and combs have been bought via Instagram.
The knives, which cost as little as £11 each, were shipped from North Carolina and Texas through customs and delivered by Royal Mail. The coverage adds that no age or security checks were carried out when the knives were ordered, or on delivery.
According to LBC, it took just minutes to order the weapons. Profiles on Instagram link to sites Blades4Babes (previously BladesForBabes) and Alien Outfitters where they were able to place an order, with the pages using slogans including "self-defence can be totally adorable".
The package included an interview with Danny Robinson from the Ben Kinsella Trust, who said that the sites are "encouraging young people to break the law." He added that the portray the knives as a "fashion accessory when all they are is a weapon which destroys families."
A Home Office spokesperson said:
Social media companies must not allow their platforms to be used to sell illegal weapons, and our Online Harms White Paper sets out plans to make it easier to hold these companies to account.

Meanwhile the Offensive Weapons Act will help keep knives off our streets by making it harder for under 18s to buy knives online.