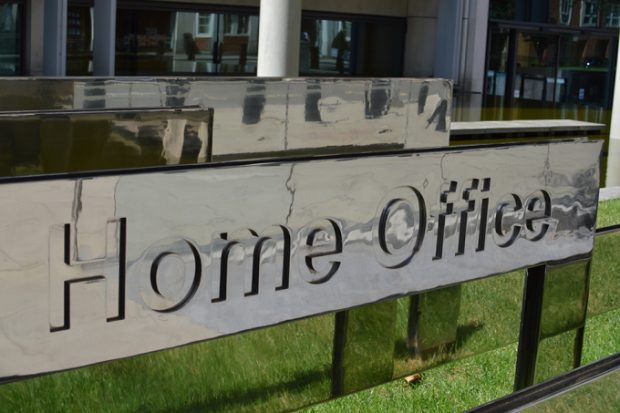 Today's leading stories include the announcement of the new Domestic Abuse Commissioner and reaction to a Public Affairs Committee report into English language testing.
Domestic Abuse Commissioner
The announcement of the appointment of the first Domestic Abuse Commissioner receives coverage across print and broadcast, with Today, Sky, TalkRadio, LBC and BBC Breakfast carrying interviews with the Safeguarding Minister.
On BBC Breakfast, the Minister reiterated the Government's commitment to including the Domestic Abuse Bill in the Queen's Speech.
Speaking with the Today programme, she highlighted that the Bill has already gone through pre-legislative scrutiny, and so it "already in good shape to go through Parliament".
The Sun features the announcement on its front page as part of a wider story claiming that the Government will now "put victims first". The piece centres on the Prime Minister's exclusive op-ed for the paper in which he criticises the justice system for the "outrageous" way it supports criminals over victims and pledges to "make victims feel safe".
The paper goes on to report that the Home Secretary has called the new Commissioner, Nicole Jacobs, a "voice for those who needed it most". In its editorial the paper expresses its "delight" at the appointment.
Home Secretary Priti Patel said:
Domestic abuse is unacceptable, and I am absolutely determined to do all I can to make to protect victims and their families and ensure perpetrators face tough action.

I am delighted that Nicole will be taking on the crucial role as Commissioner and acting as a voice for those who need it most.
PAC report into English Language tests
A report by the Public Affairs Committee (PAC) found that the Home Office "rushed to penalise" international students accused of cheating in English Language tests, the Guardian, Independent and Times report.
The Guardian reports that the PAC compared the treatment of more than 30,000 students with the treatment of the Windrush generation. It added that the Home Office's methods were a "flawed response" to a 2014 Panorama programme into organised cheating during the tests.
A Home Office spokesperson said:
The 2014 investigation into the abuse of English language testing revealed systemic cheating which was indicative of significant organised fraud. The scale of the abuse is shown by the fact that 25 people who facilitated this fraud have received criminal convictions totalling over 70 years.

The courts have consistently found that the evidence the Home Office had at the time was sufficient to take action.