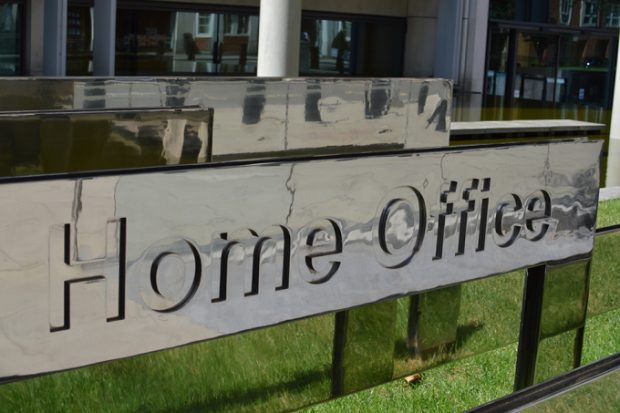 Today's leading stories include allegations of crime figures manipulation, serious violence and facial recognition.
Action Fraud
The Times reports that two former police officers say Action Fraud is wrongly omitting to record cases of identity theft as crimes. The article says the decision, made by the Home Office, means up to 50,000 reported frauds every year are not included in official statistics and the criminals not pursued.
The article carries comments by Ken Farrow, one of the former officers, saying that "if someone using a stolen identity applies for a credit card in that name and raids the account it is not being recorded as a crime because the bank, rather than a person, is regarded as the victim."
A Home Office spokesperson said:
It is vital that fraud victims have the confidence to come forward and know that their case will be dealt with properly, and City of London Police have commissioned a review into the standards, culture and management of Action Fraud.

Under the Home Office counting rules, all frauds as specified in the law and reported to Action Fraud should be recorded as crimes. The counting rules aim to bring a consistent standard across all police forces in England and Wales in how they record crimes, and we expect this standard to be upheld.
Serious violence
The number of robberies in England and Wales is increasing much faster than in other wealthy countries, BBC Breakfast, the Today Programme and BBC News Online report.
According to the broadcaster, a new report by Crest Advisory shows that robberies with knives have risen 34 per cent between March 2014 and March 2018. The increase is being blamed on police cuts and a growth in smartphone use.
In separate coverage, the Today Programme reports that more than 4,000 young people from London are being exploited by criminal gangs and forced to sell drugs in counties outside of the capital, according to a new report for the Mayor of London.
A Home Office spokesperson said:
We are giving police the tools they need to keep families, communities and our country safe, including recruiting 20,000 new police officers over the next three years and making it easier for them to use stop and search powers.

We are pleased with improvements in police recording, which have contributed to reported increases in robbery offences.
Facial recognition
The Independent, Metro and City AM report that cross-party MPs and human rights groups have called for police and private companies to "immediately stop" using live facial recognition surveillance in public spaces.
In an open letter published by campaign group Big Brother Watch, concerns have been raised about the technology's "incompatibility with human rights" and "lack of safeguards".
City AM further references the trial of the technology by South Wales Police, adding that the Information Commissioner's Office is investigating the use of facial recognition cameras in the King's Cross area of London.
A Home Office spokesperson said:
We support the police as they trial new technologies to protect the public, including facial recognition, which has helped them identify, locate and arrest suspects that wouldn't otherwise have been possible.

The Government welcomes the recent judgment which confirms that there is a clear and sufficient legal framework for the use of live facial recognition technology, including primary legislation.

The Government is always willing to consider specific proposals to improve the legal framework to promote public safety and confidence in the police.