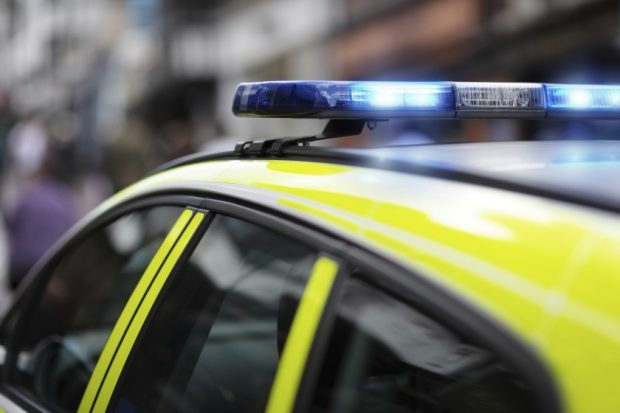 Today's newspapers and broadcasters report on the police pay award for 2017/18, while the Independent and Evening Standard have launched a joint investigation into modern slavery.
Police pay
There is widespread print and broadcast coverage of yesterday's Government announcement on the police pay award for 2017/18. The award includes a 1 per cent increase to the base pay of all ranks with an additional one-off non-consolidated payment to officers at federated and superintending ranks, back dated to April. The Telegraph, Guardian and Daily Mail, are among those covering the story with reaction from the Police Federation and National Police Chiefs' Council carried prominently.
A statement from the Home Secretary can be found below, and a fact sheet on police welfare, pay and wellbeing is available here.
Home Secretary Amber Rudd said:
The tireless work and contribution of police officers in responding to some of the most challenging situations our country has faced for a very long time has been extraordinary.

This award strikes a fair balance for police forces, officers and taxpayers. We want to reward and attract the very best police officers within the resources we have, whilst making the right decisions for the economy overall.
Modern slavery
The Independent and Evening Standard launch a joint investigating into modern slavery, Slaves On our Streets (SOS), which is expected to run throughout the autumn. An editorial in the Independent says that slavery is happening in "plain sight" and urges the public to actively support the authorities in tackling the issue. The Evening Standard says that the newspaper will build on the "exemplary work" of the Government in addressing  modern slavery. In an op-ed for both newspapers, Metropolitan Police Commissioner Cressida Dick highlights the use of the Modern Slavery Act to jail perpetrators but argues that the police also need the support of the public.
A statement from the Home Secretary can be found below.
Home Secretary Amber Rudd said:
Modern slavery is a barbaric crime that destroys lives, which is why this Government has taken world-leading action to tackle it – toughening up sentences, increasing support for victims and encouraging more to come forward.

I have made £8.5m of additional funding available to transform the policing response to modern slavery, and commissioned Her Majesty's Inspectorate of Constabulary and Fire & Rescue Services to inspect the police response.

I am pleased to see the Evening Standard and the Independent are shining a light on this terrible scourge and being part of the fight against it.